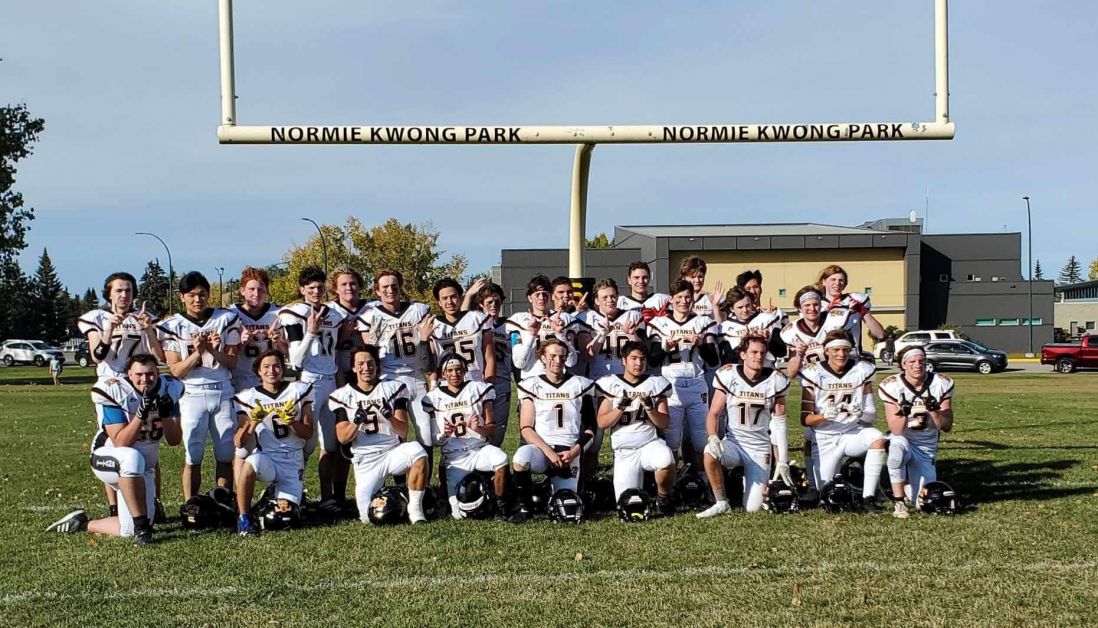 The Senior Titans have maintained their perfect record this season, going toe to toe with Olds, and coming up with a 35-10 win.
The Senior Titans were in Olds on Saturday, September 23. They were coming off a big win over Catholic Central of Lethbridge. The Titans started off slowly, and one of the conditions that affected the team was the wind.
"When we started out, it was pretty windy, so they actually scored three singles just by kicking it," explained head coach Ken Fournier. "We started off a bit shaky, but the guys battled through the wind and took it back and controlled the ball in the second half."
The Titans and Olds have faced each other many times over the years in league play and didn't bring any surprises for the Titans.
Coach Fournier was pretty happy with the outcome.
"The defense was pretty good in the second half," said Fourneir adding he is seeing progress in all aspects of the game.
"These guys can run a lot of variations of offensive plays and formations. As far as the young guys go, there has been good progress."
The focus for the team as it continues through the season is to clean up mental errors.
"They had a rough first quarter, just because of mental errors. We have to come mentally prepared for games," he said. "It has been two weeks now and we have been starting with too many mental errors. There are a lot of things we can do to prevent that stuff, so we are going to have to dig down over the next couple of weeks in practice and make sure we take care of that stuff."
Their next game is against Carstairs, in Didsbury on Wednesday, September 27.
"They are young and are still an evolving program so we we expect they will be a little bit farther along than they were last year with a few games under their belt," said Fournier.