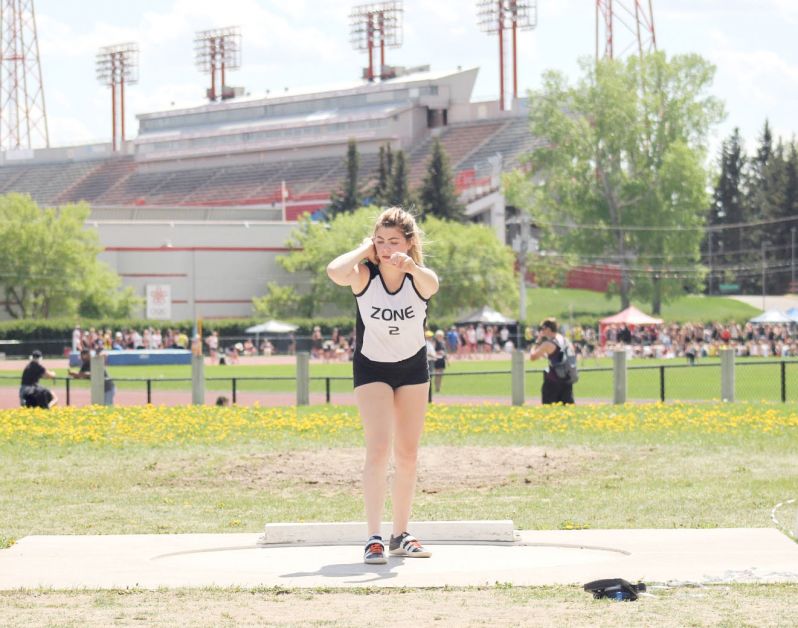 The Drumheller Valley Secondary School (DVSS) Track and Field season is off to a good start as two athletes from high school have climbed their way to the top.
Grade 12 student Payton Zacharuk and Grade 11 student Lucas Aulenback will be attending Provincials at Lindsay Thurber High School in Red Deer on Friday, June 1 and Saturday, June 2. Zacharuk won second at Zones for Senior Girls Discus while Aulenback won first in Intermediate Boys Triple Jump.
The Junior and Senior High competitors only had three weeks of practice beforehand to get their skills honed in.
"I think that we exceeded expectations and virtually everyone qualified for zones in Senior High and placed well even though we didn't get anyone qualified for Junior High," said coach and DVSS teacher Aaron Mitchell.
Eight Senior High students qualified for zones in Calgary this past week.
For Junior High, they took six students to Divisionals in Linden, and had 1 student qualify for Zones next week in Calgary: Huating Sui for Grade 8 Boys 3000m run.
"It was good. We had a bigger meet with the Junior High one," said Mitchell. "A lot of schools had 20 to 25 participants so there was lot of competition. We had a lot of good finishes but only one person qualified for zones."
The group of Junior High students attended Zones in Calgary at the Foothills Athletic Park on Tuesday, May 29.