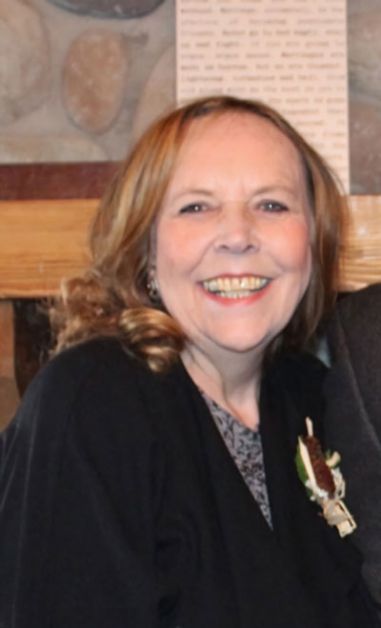 DOUGLASS
(Lund)
Sharleen
July 4, 1951 - August 10, 2023
Sharleen (Lund) Douglass, 72, of East Coulee, passed away on August 10th after a brief battle with cancer.
Sharleen was born on July 4th, 1951, in Bassano, AB to Bronc and Jacqueline Lund.
She was a lady who wore many hats over her lifetime. Starting at a young age, she helped her mom cook for hired men and helped her dad tend to cattle on the Three Walking Sticks Ranch, entered cattle data on computers 'bigger than a house', loaded night trains with cattle in Pincher Creek at the Palmer Ranch in Southern Alberta, and worked at Lakeside. Sharleen travelled the world with an active travel business as well as owning a real estate business. She settled in East Coulee buying and selling real estate. She had a knack for working on and fixing up properties. She also ran antique stores in Drumheller and East Coulee.
Sharleen had a passion for writing, politics, and advocating for causes near and dear to her heart. There wasn't a fight she wasn't willing to take on. We will miss her greatly.
Sharleen was predeceased by her father Bronc Lund, her mother Jacqueline Lund, and her brother Lorne Lund. She is survived by her three sons, Jonathan (Sarah) Colt and Jace; Matthew (Norma) Briar, Cameron, and Jane; and Michael (Lindsay) Darcie, Adele, and Mac, all of whom she fiercely loved. Sharleen is also survived by her sister Corrinne (Ian) Zeer and family, and her many friends she has met along the way.
The family wishes to extend their gratitude to all the special people who helped take care of Sharleen in the last few months as well as the staff at Sundre Hospital. There will be a Celebration of Life on August 29th, 2023, at 3:00 p.m. at Dorothy Hall.