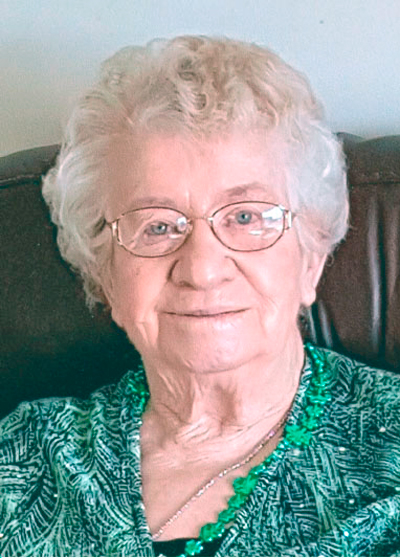 MARQUARDT
Isabel K
February 4, 1930 - December 11, 2020
It is with sadness that we announce the passing of our dear Mom and Grandma. Family was her greatest joy, especially her grandchildren.
Isabel enjoyed life and was always there to lend a hand when needed. She was very active with the Nacmine community with running the local bingo and helping at the pancake breakfasts. Mom enjoyed playing cards, bowling, camping and fishing. She will be missed by her family and friends.
Isabel was predeceased by her parents, Robert and Ann Hagemann, brothers, Bruno, Willie and Rob, sisters, Adeline Lefley and Helen Rosentreter, and her husband of 49 years George.
She is survived by her sons, Kenneth (Sheila), Dennis (Pam), daughter Leona (Bob) Komarnisky, grandchildren, Jonathan (Jen), Christopher (Dakota), Michelle (Brad), Patricia (Jeremy), Richard (Whitney) and Grant, six Great Grandchildren, one sister Margaret Wolfe.
Due to the Covid Virus, there will not be any type of service for Isabel.
Arrangements in care of Courtney-Winters Funeral Home. 403-823-2666.