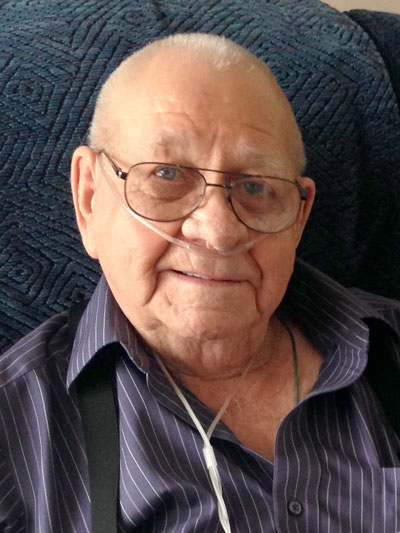 JORGENSEN
Albert
"Arnold"
November 16, 1933 - April 25, 2020
It is with great sadness the family of Arnold Jorgensen announce his peaceful passing on April 25, 2020 at the age of 86.
Arnold was born in Wayne, Alberta on November 16, 1933 to parents Marius and Esther Jorgensen. He was raised in the Dalum area alongside his sisters, Erna, Margaret, Clara and Lois on the family farm. He loved to learn and acquired many skills throughout his lifetime. These skills were applied to his roles as a farmer, husband, father, restaurant owner, greens keeper, retail baker, town maintenance foreman and commissionaire. He was married in 1955 to Georgina, fathered 6 children Lori, Patricia (Pat), Gordon, Barry, Randall and Carey, later divorced and returned to the Drumheller area.
He later met and then married Lorraine Degerness of Delia in 1988 and his family grew with the addition of Shelly, Shannon, Sheryl and Patty and their families.
Together they worked hard, danced beautifully, camped, travelled to Mazatlan, Mexico, crafted and created 30 years of treasured memories with many family and friends.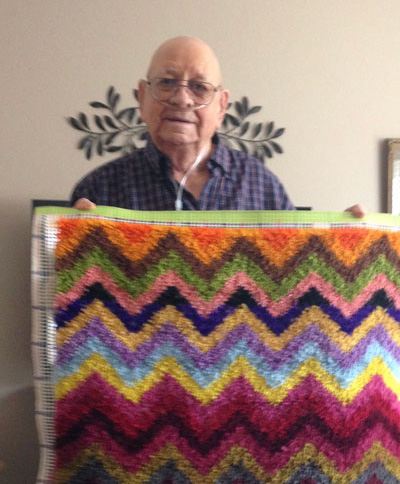 Arnold or "Pops", as we loved to call him, will be remembered for his humour, hugs, smile, and genuine love of family and friends. He was a very creative man our "Pops"- be it woodworking, rug hooking, gardening, cooking, fishing or the loading of a dishwasher just so.
His best memories were vacations with all of his families throughout the years, as well as fishing and coffee dates with his best friend Russ Gill.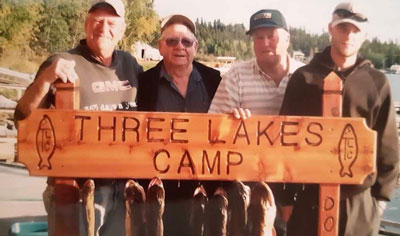 With the passing of Lorraine in 2018, and a decline in his health, Arnold moved to the Hillview Lodge where he resided until his illness in late March.
Missing him today are stepdaughters Shelly Osburne (Barry), Shannon Sambell (Lance), Sheryl Partington
(Brian), Patty Baron (Henry), daughters, Lori Patton, Pat Middelmann (Barry), sons, Gordon Jorgensen, Barry
Jorgensen, Randy Jorgensen, 15 grandchildren and many great grandchildren, sister Clara and nephews
Harvey Poulsen (Della), Brian Boe (Gaye), nieces, Kathy Vooys (Dave), Irene Zimmer and Linda McGrath. Arnold
was predeceased by his parents, sisters Margaret, Lois, Erna, son Carey, and wife Lorraine.
We would to like thank those who assisted Arnold and the girls these past few months for their loving kindness:
Barbara and Mike Barker; Russ, Carol, Rhonda and Ron Gill; Harvey and Della Poulsen; Hillview Lodge Staff; Dr. Rithesh Ram and Riverside Medical Staff; Ray and the Riverside Pharmacy Ltd. Crew; Drumheller Acute Care Team; Bob and Audrey Smith; Isobel and Ben Lippers.
While we mourn "Pop's " passing now, please know that we will be holding a celebration of his life when it is safe and we are able to do so. We look forward to gathering to share his memory with all our family, many friends, and his Salvation Army Family.
If friends so desire memorial contributions may be made to the Salvation Army Building Fund. PO Box 3097,
Drumheller AB T0J 0Y0.