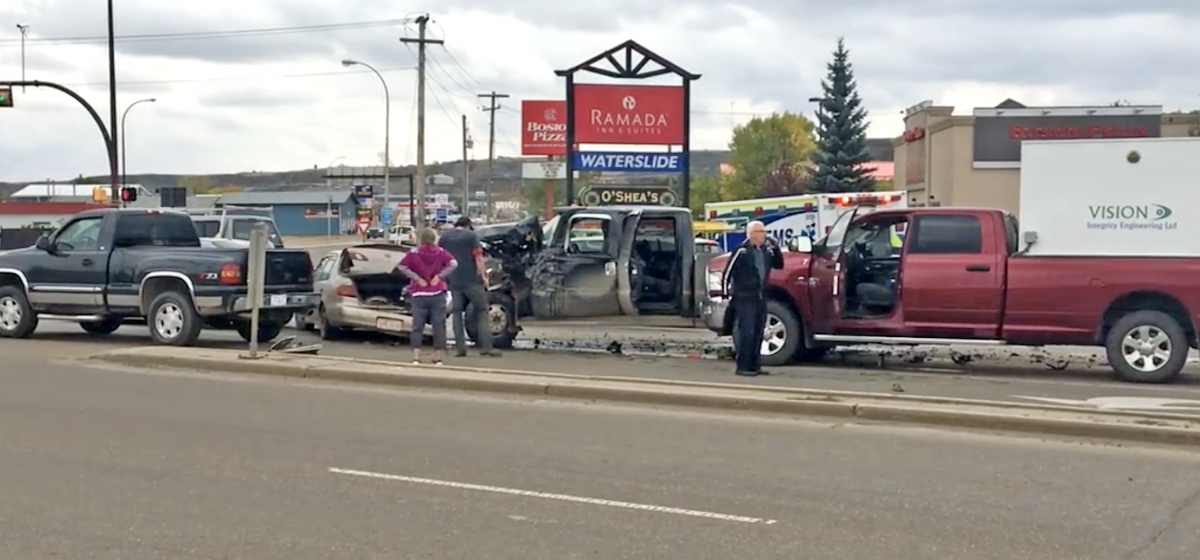 The name of the woman charged in relation to a multivehicle collision on September 19 has been released by RCMP.
Barbara Krisher Luke, 24, has been charged with impaired operation of a motor vehicle over 80 mg per 100 ml and failing to provide the necessities of life, as her infant child was in the vehicle at the time of the collision but was unharmed.
Krisher Luke is scheduled to appear in Drumheller Provincial Court on October 26.
At around 4 p.m. on September 19 a driver of a black Ford Super Duty lost control of their vehicle at a high rate of speed at the intersection of Highway 9 and 10 in Drumheller.
Witnesses reported to RCMP the driver lost control and bounced off a curb before colliding with four other vehicles, including a school bus. There were no passengers on the school bus at the time.
One individual was transferred to hospital with minor injuries.