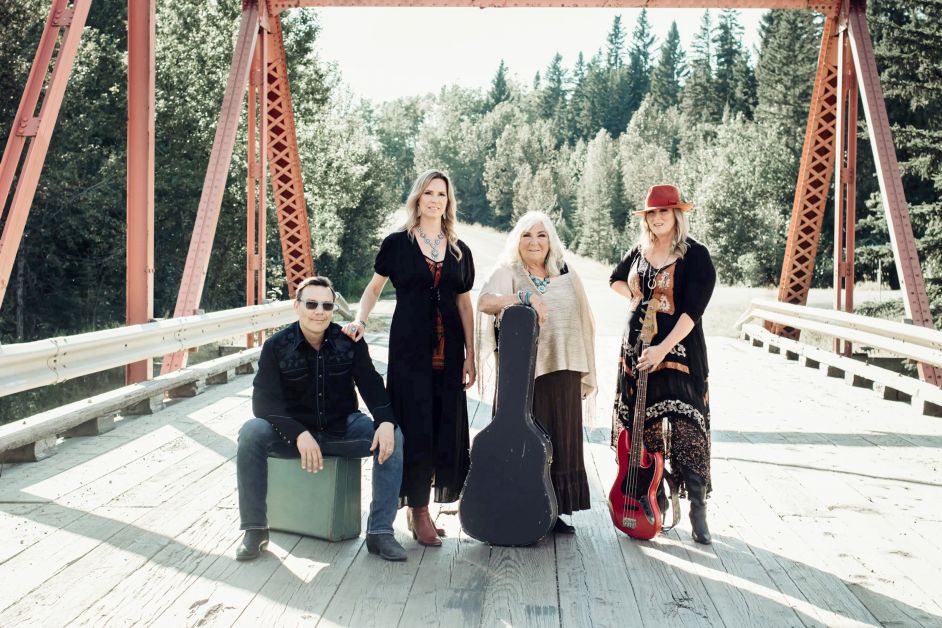 The Travelling Mabels have just the thing to get in the mood for Christmas.
The folk/country quartet has been a favourite for many with its blending of harmonies and musicianship. This Sunday, November 19, they will be performing at the Delia and District Community Hall, supporting their new Christmas album.
"It is such a nice hall," said band member Eva Levesque.
She had her eye on performing in the community for quite some time, as she relocated to the area about three years ago.
"We went to visit the community hall to vote the first year we lived here, and I looked around the community hall and went, 'Look at this beautiful hall. It has a stage, it's huge, and it has a kitchen.' I always wanted to put on a musical show there," she said.
The band has been together for 15 years and came together in an impromptu jam.
"My daughter Sue was in the Gord Bamford band and was nominated for Bass Player of the Year,'" said Levesque. "We went to Winnipeg, Manitoba for the Canadian Music Association to support her. Lana (the other Mabel) was there. She and I and Sue got up on this free jam stage and sang together, it just clicked."
The lineup has changed a bit over the years. Today Eva Levesque, Lana Floen, Therry Lawson and Keith Floen are busy making music. Over the years the band has produced four CDs and counting with its Christmas CD.
The new CD contains traditional Christmas standards, although Levesque says they may have a more unique arrangement. There are also some original songs. All members are skilled songwriters. The band has a very DIY ethos; making, booking and distributing their music.
"This will be our eighth Christmas gig this year," said Levesque all over southern Alberta.
The concert is on Sunday, November 19, at the Delia and District Community Hall. Doors open at 1 p.m., and the show is at 2 p.m.
"It's a matinee, which is kind of nice for seniors, so they don't have to drive in the dark," said Levesque.
Tickets are available at www.thetravellingmabels.com and in Delia at the Jolly Penny and the Highland Market.