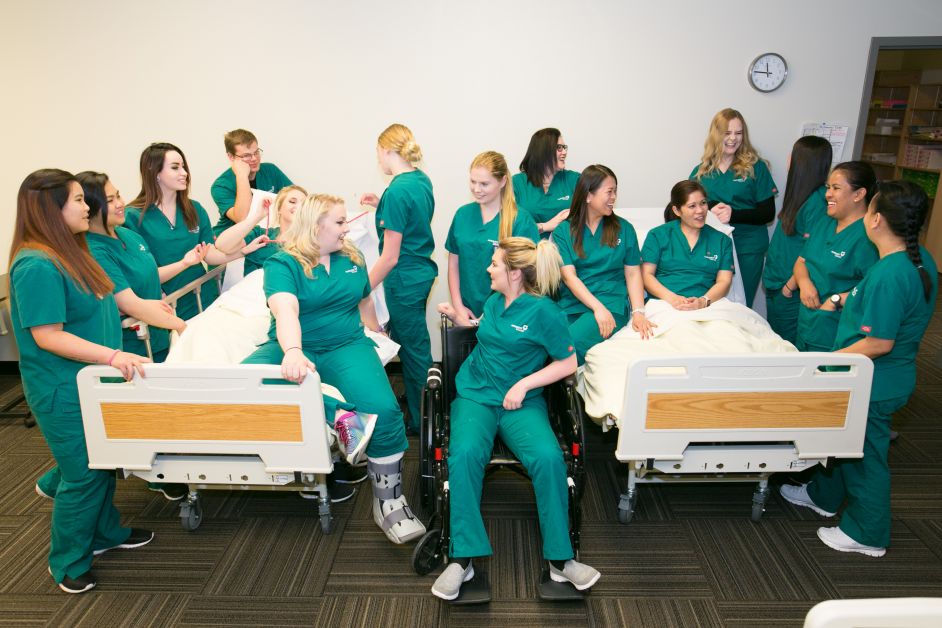 Campus Alberta Central is offering locals looking for a career in health care an opportunity to become a practical nurse, with registration for the new offering opening on October 1.
Red Deer College's Practical Nurse Diploma program will run in Fall 2019 right here in Drumheller through Campus Alberta Central and the program will prepare students to become a licensed practical nurse. Courses are offered both online and in labs and clinical environments, with some travel possibly to be required, but practicums will be provided in local communities.
Campus Alberta Centrals' Shelley Boyer says her group saw the need for this course in Drumheller.
"We've had lots of people inquire about it. I think the fact is that they can take it in their own community and still care for their families without having to go off to Red Deer or another city and be away for two years," Boyer says.
The demand for nurses in Alberta is high and local hospitals are always looking at ways to retain staff and encourage them to stay in their communities.
"There's always a need for nurses. It's a good career path, its very rewarding, and it's also about retention of the folks that live here, getting them educated and having them stay here."
This new offering is in addition to the Health Care Aide Certificate program which has been provided by the campus in Drumheller for a number of years.
In January 2017, local Shannel Boon decided to turn her passion into her profession when she enrolled in the health care aide program, which was conducted both online and in a lab at Campus Alberta Central's main offices. Her decision to return to school was influence by the unexpected loss of her husband in 2016.
"When he passed away, I started to consider how I might need to make a change to support my children and to create a new career path for me. The locations was crucial for me. I have been looking at options in other communities, but I didn't want to have to travel as that would impact my kids, and it could become very challenging in the winer."
"A program that could have been out of reach became an opportunity for me, because it was offered where I live," Boon said.
Campus Alberta Central is encouraging interested individuals to register for the new practical nurse program when registration opens of October 1, as the program will fill quickly. An Open House and Information Session will be held of Tuesday, September 11 at 250 Centre Street starting at 4:00 p.m.