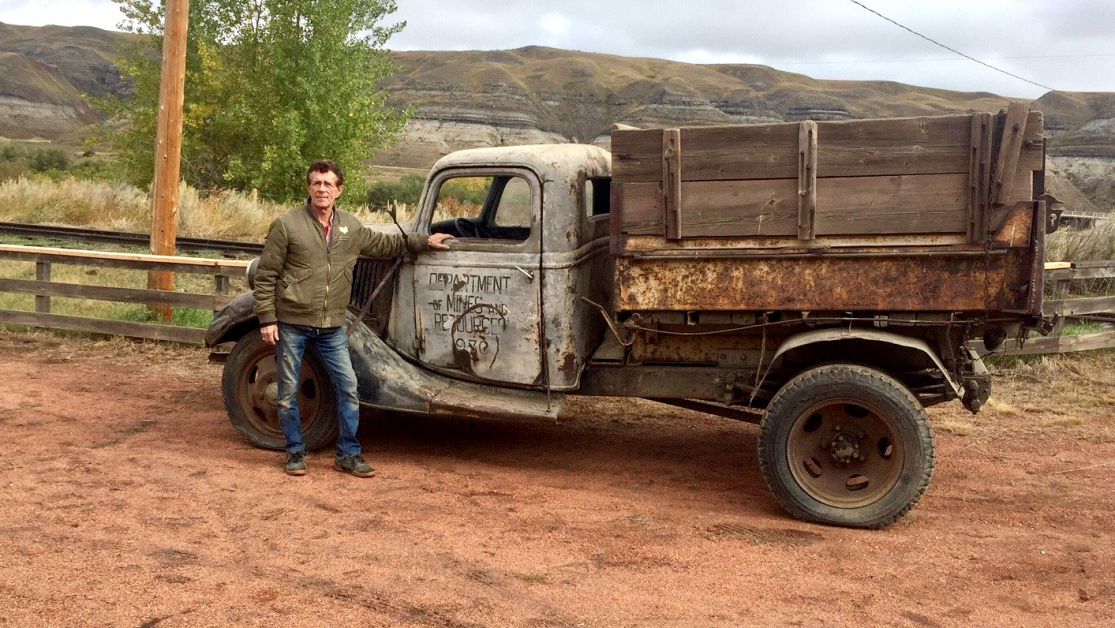 Staff at the Atlas Coal Mine are celebrating the donation of a historic mining truck.
Kent Walker donated a 1935 Ford truck was used by Alberta's Department of Mines and which had been in his family and used as a farm vehicle for at least 70 years. The truck would have been used by department officials to inspect Drumheller's once-booming coal industry.
"What's the point of it sitting in our quonset where no one can see it?" says Kent Walker, who started driving the vehicle on his family farm when he was just seven years old. "At least now 30,000 people a year can see it."
Walker can't recall when his father purchased the vehicle, but 'that it was just always in my life'.
Atlas Coal Mine curator Jay Russell is thrilled to have the piece as it opens them up to interpreting for visitors both Drumheller's coal mining history as well as farm history. During its use for the department, he says the truck was most likely used here in Drumheller.
"A lot of Canadians, when they hear about coal mining history, they think 'Nova Scotia,' but golly, no, Alberta was a huge coal bin for the country. The number one reserves in Canada is in Alberta and the largest coal deposit is the Drumheller coal deposit. It makes sense the department of mines would be inspecting the mines here and making sure laws were upheld," Russel says.
The truck certainly bears the marks of an 80-year-old working vehicle, with bumps and dings all over and a beautiful tarnish to its metal, and Russell says it just adds to its character. On the steering wheel are etchings of carved names, scratches marking bushels per acre harvested, and even a maple leaf carved by a young Kent Walker to mark Canada's centennial in 1967.
"Every dent, every scratch has a story. Like with any old truck, they get banged, ripped, torn, and dented, but what I like with this one is its classic 'farmers fix,' where someone, instead of replacing the fender, they took a piece of metal and bolted it to the frame. It totally adds to the character."
The Atlas will be placing the truck on display for visitors, with plans to put it on concrete blocks to preserve the tires.