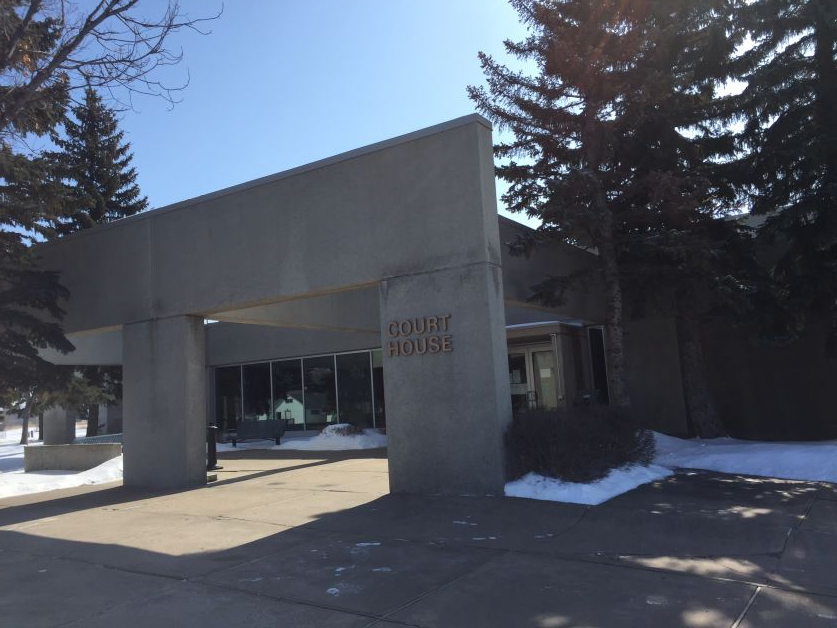 A woman involved in the theft of a vehicle from the Carbon Curling rink was given a one year suspended sentence.
Darlene Reid, 24 of Red Deer appeared in provincial court in Drumheller on Friday, January 8. She maintained a not guilty plea to robbery, but guilty to theft over $5,000, possession of stolen property with a value of over $5,000, and possession of stolen property under $5,000.
The court heard how on November 21, 2019, she was a passenger in a stolen Hyundai Tucson taken from Olds two days earlier. RCMP was notified that a Chevrolet Cruze had been stolen from the Carbon Curling Rink. A male suspect drove his vehicle repeatedly towards a witness who was trying to intervene with theft.
Both vehicles drove away, and the Chevrolet Cruze was found abandoned near Highway 21. Drumheller RCMP and the Beiseker RCMP engaged in a pursuit for about an hour, which ended when the Hyundai became disabled on a property. The driver and Reid had to be forcefully removed from the vehicle. In the vehicle, they found stolen clothing, along with a passport, a cheque, and mortgage documents.
The Crown and defence proposed a conditional sentence order with a curfew. Judge Fraser told the court he could not accept a conditional sentence if there was not a term of house arrest.
Reid is facing a one-year conditional sentence where she will be under house arrest for the first three months of her sentence and then bound by a curfew. Her co-accused has already been sentenced.