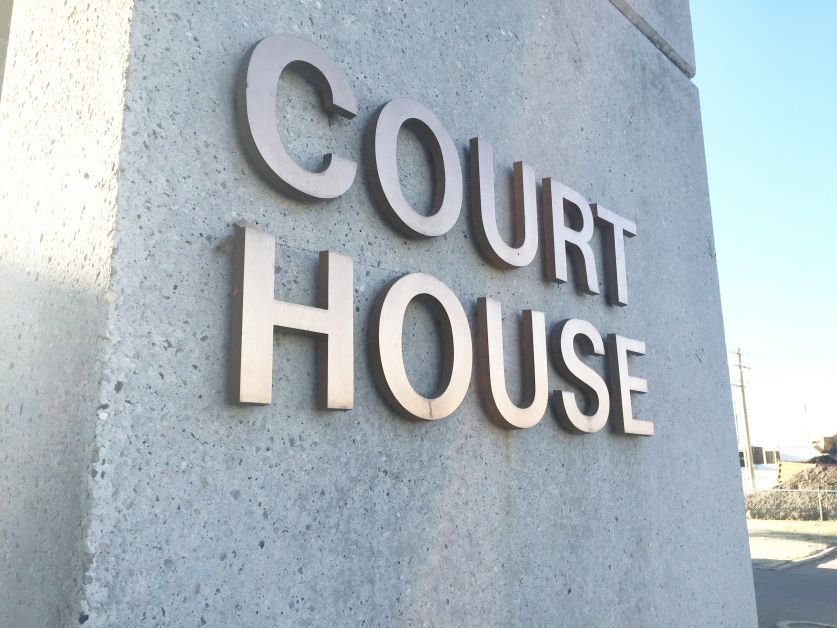 A resident of Starland County was sentenced to four months in jail, after pleading guilty to anumber of charges after police attempted to arrest him in July of this year.
Darcy Lee Ewing, 47, appeared in provincial court in Drumheller on Friday, September 14 via closed-circuit television. He pleaded guilty to taking a motor vehicle without consent, resisting a peace officer and a breach of his probations by being in a vehicle without the registered owner.
The court heard that Darcy Ewing was originally permitted to use a motor vehicle owned by his father, but his father had withdrawn consent.
On July 20, Drumheller RCMP observed Ewing in the parked vehicle. When police placed him under arrest, he put the vehicle in drive and sped off.
On July 25, police took Ewing into custody at a rural residence.
Ewing also pleaded guilty to a gas and dash from the Fas Gas in Hanna. He filled the vehicle he was driving and a jerry can and left without paying.
The 47-year-old was sentenced to four months in custody. He was given 1.5 times credit for 52 days he spent incarcerated awaiting this day in court. This leaves him 42 days to serve.
He also pleaded guilty to a no insurance ticket and was given nine months time to pay the $2,875 fine.