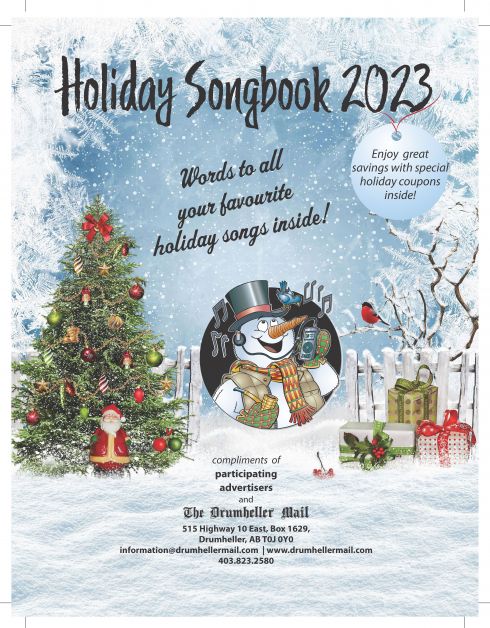 Music makes the season, and for 10 years the Mail continues a novel tradition of publishing a Christmas Songbook.
This year's edition is bigger and better than ever with 40 pages, filled with all the songs to help celebrate the season.
The songbooks are a great addition to holiday gatherings with family and, friends and even at Christmas Concerts. They might even result in some spontaneous door-to-door carolling.
The 2023 edition of The Drumheller Mail's Holiday Songbook is available at various locations throughout the region. Call 403-823-2580 to reserve your copies.