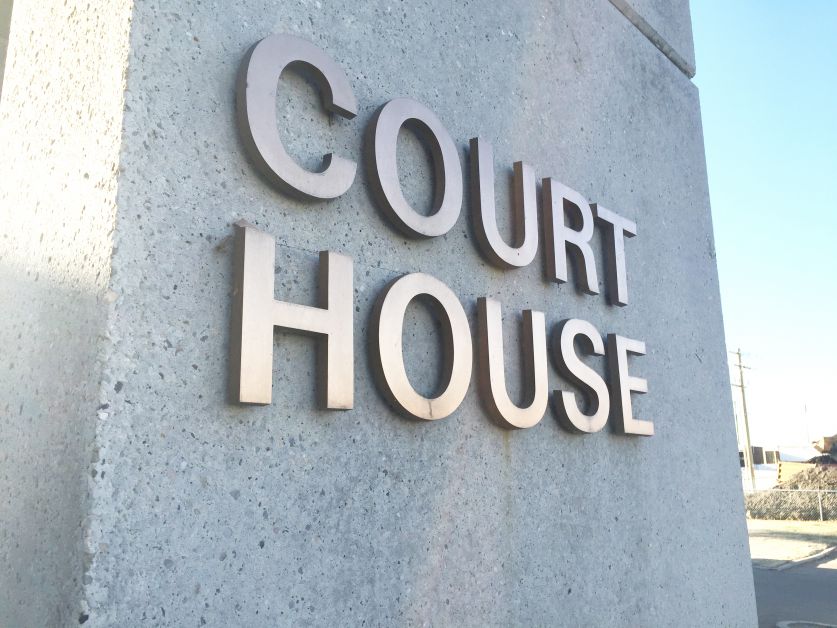 A former resident of the Grace House in Drumheller was sentenced to 90 days for borrowing a company vehicle without authorization and 30 days, to be served concurrently, for breaching a court order in Alberta Court of Justice in Drumheller on Friday, November 17.
Travis Seitz, 32, appeared in person for sentencing after previously pleading guilty to the charges.
The court heard how on May 14 of this year, Drumheller RCMP received a report Mr. Seitz was in breach of a release order of a 24 hour house arrest at the Grace House, located at 175 3 Street West in Drumheller.
Grace House management informed RCMP Mr. Seitz had left the residence the previous night and had taken a company vehicle without permission. At the time RCMP had arrived at the residence neither the vehicle, nor Mr. Seitz had returned.
Crown and defense entered a joint submission for a 90 day sentence on the charge of borrowing a motor vehicle without authorization, and a 30 day concurrent sentence for breach of the court order.
It was noted aggravating factors included a prior criminal record with related charges for failure to comply and property offenses. Crown also noted, while not necessarily considered a mitigating factor, the vehicle was ultimately returned to the Grace House in good condition; a guilty plea early in the process was considered a mitigating factor.
Defense noted Mr. Seitz has struggled with mental health and addiction and was very grateful for the opportunity offered to him at the Grace House and, during his time there had become well liked by staff.
Mr. Seitz has been in custody on this and other matters since July 12 of this year and, at the enhanced pre-trial custody, was given time served; the victim fine surcharge was also waived.