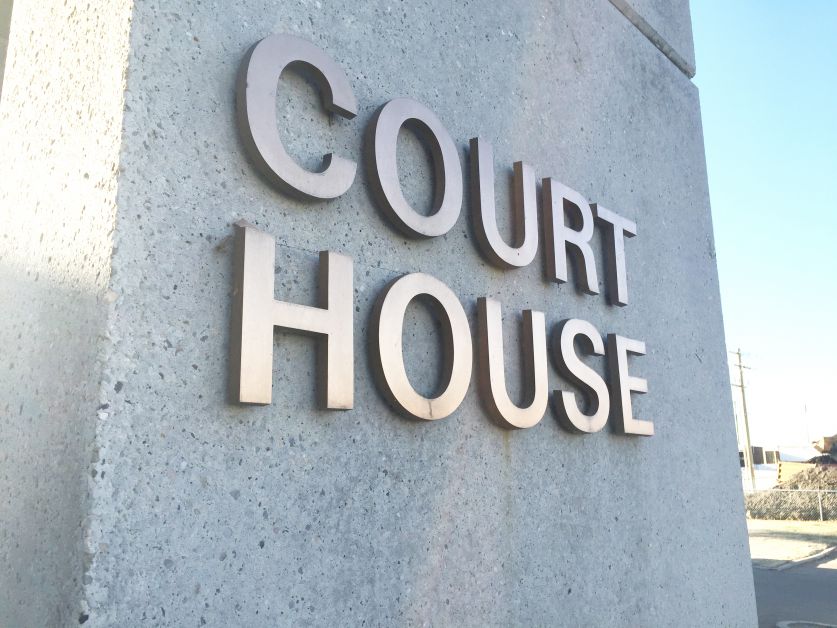 A Drumheller man was sentenced to 45 days in custody after pleading guilty to a breach and uttering threats.
Richard Wheeler 60, appeared in the Alberta Court of Justice in Drumheller on Friday, May 12 to make his pleas.
The court heard how on May 1 of this year, Wheeler had followed a woman walking with his bike, with whom he has a no-contact order. He made a threat to another male in the party by ramming his bike toward him.
He left the scene and hid in a dumpster. He was arrested on May 4.
This activity follows closely on previous legal trouble for Wheeler.
On April 24 of this year, he was sentenced to 30 days, less time served for assault and breaching his conditions. On March 24, he was given a suspended sentence after pleading guilty to uttering threats stemming from an altercation at Freson Bros.
Wheeler was sentenced to 45 days, but was given credit for 14 days in custody awaiting his court date.
He was also given an 18-month probation order.