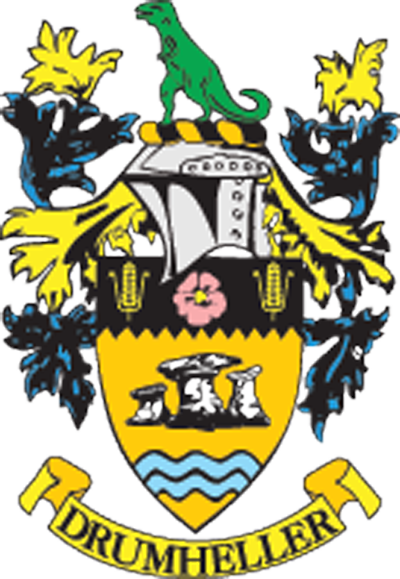 Council Overview
Information from Drumheller Committee of the Whole Meeting
Monday, March 1, 2021
Drumheller fire Chief Bruce Wade presented a report on its 2020 activities. There were a total of 165 calls last year compared to 196 in the previous year. There were 11 structure fires, including one reported as arson, up from 8 in the previous year. Rescue calls were up to 13, from 2. There are 46 active members; 30 at the Drumheller Fire hall, eight at the Rosedale Hall, and eight at the East Coulee Hall. Approximately 13 members respond to calls and have an app that tracks members en route as well as responding apparatus, hydrant locations, and call locations. Last year the department signed a Memorandum of Understanding with the Drumheller Institution to take over fire protection when they disbanded their department. The department had one inside tour of the facility and has had some concerns over fire protection, but the budget seems to take priority. The Fire Department has not been successful in solving these issues. He notes the department is satisfied with the performance of its new ladder truck.
***
Constable Dan Lajeunesse and Staff Sergeant Ed Bourque presented the RCMP detachment 2020 activities. Currently, there is a full complement of 15 officers. One officer is transferring out, but a new officer will be arriving within six months. Overall it saw a 22 per cent decrease in persons crimes, 20 per cent decrease in property crime, and 2 per cent in other criminal code infractions. Motor vehicle thefts decreased by 49 per cent, and thefts under $5,000 were down 40 per cent. There was however a 12 per cent increase in break and enters. This is about 10 more instances. He does note in the last few months they are seeing a gradual increase in crime. Bourque said they are currently working on their annual performance plan and have a survey available online for residents to identify their priorities. They continue to work with the Crime Reduction Taskforce. He noted the opioid crisis has hit at home with recent fatalities. He said they are taking this very seriously and are utilizing all the specialized units to investigate to find criminality. He is encouraged that residents have shown the resolve to begin carrying Narcan kits for emergencies.
***
Airport manager Patrick Bonneville did a presentation on the Drumheller Municipal Airport. He presented a broad overview of the airport. They receive 1000-plus aircraft each year, including law enforcement, crop spraying, flight schools, STARS, and private operators. He said the airport has the potential to operate at a revenue-neutral position or even be profitable and has the ability to return both direct and indirect investment to the community. That potential can be realized through fuel sales as well as rentals. It can also attract foot traffic to the town through increased visitorship as well as events. Some of its challenges are an infrastructure deficit, unclear understanding of benefits, lack of collaboration, and poor perception. They are working on a master plan to make the airport sustainable.
***
Communications officer Erica Crocker shared the results of the Ethelo Citizen Budget. Earlier this year the town undertook a budget simulation for residents, to see where their tax dollars are going. Ethelo used the results to generate a particular set of funding changes that are predicted to have the most community support. Participation was good, with 134 responding. The results showed overall respondents agreed with keeping much of the budget allocations the same, with the exception of decreasing general government spending by 15 per cent.
***
Protective Services director Greg Peters provided an update on COVID-19. On Monday, the province has moved into Step 2 of the reopening plan. This includes libraries operating at 15 per cent capacity, low-intensity individual and group fitness activities. The province is holding off on reducing restrictions on retail businesses, hotels, banquet halls, and youth sports. The town will be looking at the changes and how to navigate forward with its facilities.
Complete minutes from council meetings can be found at www.drumheller.ca once they have been adopted.