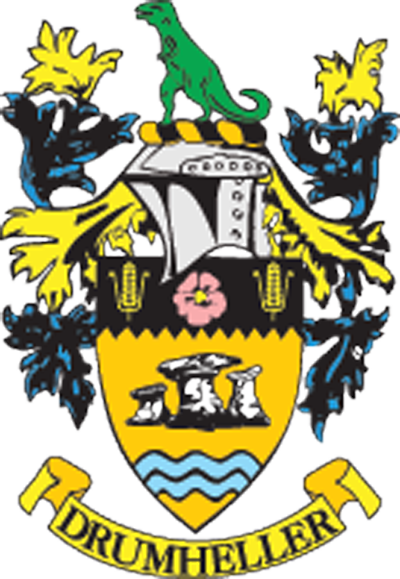 Council Overview
Information from Drumheller Town
Special & Committee of the Whole Meeting
Monday, April 20, 2020
Special Council Meeting Monday, April 20
Emergency Management director Darwin Durnie gave council a brief update of the COVID-19 Response. It has been 38 days since EOC has stood up and so far there have been no safety incidents. The cleaning crews continue to be out in force and the Economic Recovery Taskforce has reached out to 125 businesses. The EOC has supplied 250 sneeze guards and over 200 social distancing footprints have been deployed to 42 businesses. Its seven-day incident action plan includes applying for the Canada Summer Student program asking for 32 positions, and implementing additional technology to make town hall paperless. They have formed a financial issue strategic team to develop a long term financial plan. They are working with updated provincial grocery store protocols and are working with private campgrounds. With the warm weather, they are anticipating more visitations and are monitoring flood conditions.
***
Council renewed the Declaration of the A State of Local Emergency to remain in effect until April 28.
Committee of the Whole Monday, April 20
Mayor Heather Colberg acknowledged International Earth Day on April 22.
***
Council discussed its Purchasing Policy. It was last updated in 2017. CAO Darryl Drohomerski discussed the differences among purchase methods. A Request For Quotation Proposal is typically for a low-value purchase. A Request For Tender is a formal public invitation for typically higher-priced goods or projects. A Request for Proposal is an invitation for a supplier to showcase their enterprise by proposing how their service, product, and methods can provide a solution. Council discussed amending the policy to reflect a greater price differential for local supplies, up from the current 5 per cent on individual purchases up to $25,000.
***
Director of Infrastructure Services Dave Brett initiated 2020 Capital Budget discussions. He identified over 90 capital projects, with a value of $45 Million including flood mitigation. There was also a list of potential equipment purchases. About $20 million of these projects are dependent on grant funding. He listed previous year totals and noted if council wishes to spend more than $4 million on capital projects, it would require additional staff resources to execute. Council agreed to return to the discussion at a later date with more information to better prioritize projects.