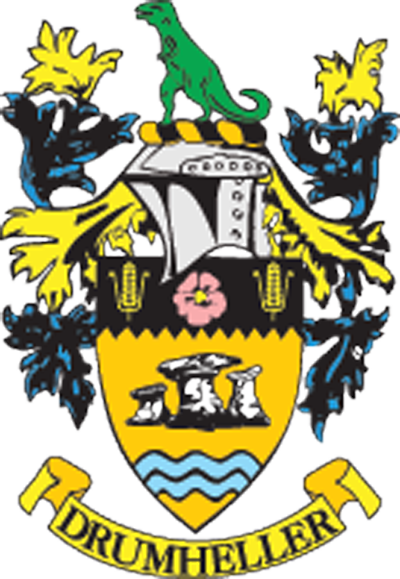 Council Notes
Drumheller Town Council
Committee of the Whole Meeting
Monday, January 29, 2018
The Committee of the Whole (COW) meeting was called to order at 4:30 p.m.
•••
CAO Jenny Krystoff of the Drumheller and District Seniors Foundation and Councillor Tom Zariski gave a presentation of the 2018 Budget.
The foundation focuses on high quality of life for its residents and is considered a housing management body. They take care of seniors units in Drumheller, Morrin, Munson, and Delia.
Sources of revenue come from Alberta Health Services (AHS) funding, municipal requisition, government funding, and resident revenue which takes up 47 per cent
Vacancies in Hillview and Sunshine lodges led to increasing cost of living 2 per cent to cover existing costs. They have made $3,828,400 in total revenue this last year.
The foundation expects to have 12-15 older wing rooms vacant which is equivalent to a full wing being unused. They are still projecting that these vacancies will last for the next two to three years.
50 per cent of revenue is spent on debt from previous construction projects like the creation of Hillview Lodge.
The total expenses reached $3,329,995 with $493,750 put towards the annual debt repayment. Maintenance repairs and replacement costs are expected to increase as the facilities age.
Krystoff has identified a few challenges the foundation will be facing this year. This includes keeping occupancy levels up as well as carbon levy changes, rising maintenance costs, and increased salaries and wages.
•••
Barry Morishita, Mayor of Brooks and president of Canadian Badlands and Lonna Hoggan discussed a new Dinosaur Trail Project in partnership with Canadian Badlands and Drumheller.
They plan to designate billboard style signs from the Dinosaur Provincial Park to the Royal Tyrrell Museum to generate and direct traffic to continue the dinosaur experience for tourists visiting Eastern Alberta.
The roadway is focused on a route along the Red Deer River valley. Canadian Badlands partners were all on board for this idea.
Instead of applying to Alberta Transportation for a specific roadway designation, they are asking for permission for signage from Dinosaur Provincial Park to the Royal Tyrrell Museum.
The largest number of tourists coming to the area are drawn from Calgary, Edmonton, Saskatoon, and Regina. The City of Brooks has put $10,000 towards 14 signs as they have no advertising currently.
Google will make a map overlay with a link to travel through for tourists to utilize. The Canadian Badlands board is are hoping to put up the link this summer.
•••
Owner Tony Audia, Greg Audia, and Manager Bill Davidson brought forth ideas for the Greenwood Villa which is a trailer park located near the Badlands Passion Play site.
A current bylaw states the town does not want mobile units over ten years old renovated due to issues in the past. Mr. Audia does not agree that they have to be less than ten years old as he wishes to renovate these older homes for future residents.
The owner hopes to have a temporary change to this bylaw to begin and complete the renovations in the next 3-5 years.
•••
Dave Watson and Paul Andrew attended the meeting to discuss the progress of Hope College.
A new 2018-2022 business plan has been put in place,
The college had an original goal of 15 students enrolled but have now exceeded that goal with 17 students.
Hope College recently moved to Downtown Drumheller for accessibility and the close proximity to MH Enterprises and Alberta Works as the college works closely with those resources.
Hope College has acquired a new name under Badlands Community College which will officially be announced in the spring.
The college continues to have eight courses; three healthcare programs, two business programs, one justice program and one massage therapy course.
They will have five graduates this year and plan on a regrand opening in May where the graduation will take place.
Social media has been acknowledged as a huge help for the college.
They are subletting their location which helps with rental costs as classes do not begin until 3:30 p.m.
•••
Director of Community Services Paul Salvatore talked about the Mobile Vendor Bylaw. A policy review of several communities in Alberta provided perspective on current mobile vending standards.
Mr. Salvatore cross examined the populations of Calgary, Camrose, Canmore, Cochrane, Olds and Penticton, B.C.
Administration recommended that the mobile vending be handled like the Town of Olds because the process most closely matches the way that mobile vending is currently dealt with in Drumheller.
Council also chose designated areas where the vendors could set up for business and how much would be charged.
•••
Mr. Salvatore brought a Request for Decision (RFD) on the Community Assistance Policy leading to discussion. The policy has been updated to fit the feedback council addressed at the January 15 COW meeting.
The document has been updated by simplifying the wording and removing the references to the requirement of "large numbers of residents" to "a good number of users or community members."
Further research included looking into similar programs in Canmore and Cochrane. Operational grants approved by Starland County and the grant criteria changes to the World's Largest Dinosaur (WLD) legacy fund were shown as examples of local grants in Drumheller.
Administration recommended that council makes a motion to adopt the policy as amended at the next scheduled council meeting on Monday, February 5.
•••
Meeting adjourned at 8:15 p.m.