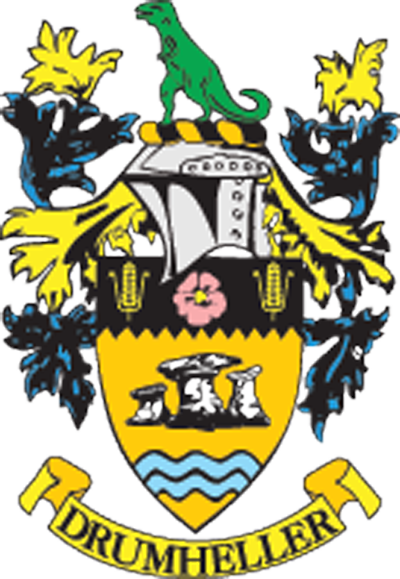 Council Overview
Information from Drumheller Town Council Regular Council Meeting
Monday, April 19, 2021
Mayor Heather Colberg opened the meeting by recognizing Volunteer Appreciation Week April 18-24. She also noted they have 10-12 patio approvals for outdoor dining in the downtown core.
***
Council approved the minutes for the April 6, 2021, Regular Council Meeting.
***
CAO Darryl Drohomerski acknowledged receipt of a petition from residents of Drumheller and Wheatland County on the closure of Raymond Hill. It was closed earlier this year because of a slide.
***
Council gave first reading to a bylaw to amend the Former St. Anthony's School Structure plan. The developers of Riverside Estates would like to divide the remaining three lots into four lots and allow them to develop duplexes. With this change, the lots would no longer meet the minimum land requirements for a lot. A Public Hearing will be slated for Monday, May 3.
***
Council approved the 2021 Capital Budget that includes 26 capital projects totaling $3.84 million. About 87 percent of the capital budget is funded through grants, although this may change in future years as Municipal Sustainability Initiative (MSI) funding is expected to drop significantly.
***
Chief Resiliency and Flood Mitigation officer Darwin Drunie presented an update on the project. He said even with the recent snow, the snowpack appears still lower than average. The Dickson Dam is releasing water at 20 cubic metres per second, indicating the ice on the river has melted. He said the community is providing many great questions. He notes many residents are desperate to know the scope and design of the project, and how they will affect their homes. These designs are not yet completed. They have completed a review of critical infrastructure with utility companies and are continuing to study what work will be needed. Assessment of the railway will continue this week now that brush cutting is complete.
***
Council passed three readings of the 2021 Mill Rate Bylaw 06.21. Council has maintained the tax requisition at the 2020 level, however, the residential Mill Rate will rise from 11.56901 to 11.85663. This is due to an increase in requisition from the Drumheller and District Seniors Foundation and a decrease in property assessments. The Alberta School Foundation requisition has increased, and the Christ the Redeemer Catholic Schools requisition has decreased from 2020.
***
Director of Protective Services Greg Peters provided an update on the COVID-19 response. He said Premier Kenney announced the AstraZeneca vaccine will now be available to Alberta residents over 40 years of age this week. As of Monday, there are 27 active cases in Drumheller.
***
Manager of Human Resources Nicole Skiftun provided her quarterly report. Strategic priorities include customer service, a review of job descriptions and its HR Policy, and a review of key performance indicators.
***
Manager of Community Development and Social Planning Tiffany Scarlett, presented her quarterly report. They have hired an events coordinator and are being flexible working within COVID restrictions. They successfully held a Family Day event and also had a selfie station set up for St. Patrick's day. They continue to work on developing teen programming. The volunteer tax return program is underway, and they organized a revenue Canada Scam presentation for seniors. They have hired a poverty reduction coordinator for a six-month term. Colton's Place family violence was launched in March and already it is being utilized at a high rate.
***
Darren Goldthorpe, manager of Recreation Arts and Culture presented his quarterly report. It has been a roller-coaster of openings, closures, and restrictions. As of April 6, all reservable activities at the Arena, Aquaplex, and BCF have been cancelled until further notice. One-on-one training, youth groups up to 10, and household bookings may continue. Memberships have been suspended throughout the restrictions and they are working on converting the unused membership time into credits on members' recreation accounts.
***
Erica Crocker, Communications officer, presented her quarterly report. They are working on an internal communications plan. Their branding and signage program is continuing. The new website launched on February 1 and it has been getting positive feedback. They have hired a social media and marketing coordinator.
Complete minutes from council meetings can be found at www.drumheller.ca once they have been adopted.