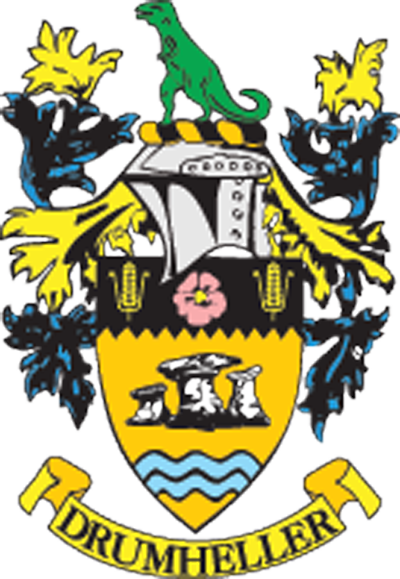 Council Overview
Information from Drumheller Town Council Committee of the Whole Meeting
Tuesday, September 8, 2020
Mayor Heather Colberg recognized September 10, 2020, World Suicide Prevention Day in Drumheller.
***
Councillor Kristyne DeMott, Erica Crocker, and Ridell Weibe introduced the GenNow, the millennial committee of the Town of Drumheller. Its vision is to attract and retain millennials in the community by enhancing the quality of life in Drumheller. On this day, they launched their website and social media pages.
***
GenNow brought its first advocacy item to council and that is to discuss urban hens. This would include chicken and quail. They presented how other jurisdictions deal with urban hens and proposed Drumheller could allow residents to keep urban hens. Council thanked GenNow for the presentation and recommended administration work with GenNow and will be bringing back a report to council.
***
CAO Darryl Drohomerski updated council on the Dino Bucks program. He said about two dozen businesses are participating. A number of businesses have used up their Dino Bucks and have asked for more The downtown business association is requesting council consider a similar program for the Christmas season.
***
Chief Resiliency and Flood Mitigation officer Darwin Durnie presented an update on flood mitigation. The province has asked for comments on provincial flood hazard mapping and the flood mitigation office will be providing feedback. The office is working on the land assembly program for this project. There are 15 distinct properties in the queue and offers have been accepted by eight. Two offers have been withdrawn. There are 56 site access agreements that have been sought in Nacmine and nine have been executed.
They have updated their frequently asked questions on the Drumheller flood mitigation website. They are planning first reading of the Municipal Development Plan and Land Use Bylaw at next week's council meeting. Next week they will be mowing and grubbing from Clark Hill to the hoodoos. They will be completing an inspection of the current diking system in the valley and will need to be mowed to do this. They will also be looking at drainage ditches to make sure they are clear of debris buildings and vehicles that may have been placed in these areas. They are also working at designing improvements to the diking in Rosedale and Newcastle areas. Durnie said they are looking at more public engagement to share more information as it becomes available.
***
Erica Crocker presented on the Town of Drumheller's new website project. It was awarded to Box Clever of Edmonton. She will update council in six weeks.
***
FCSS coordinator April Harrison updated council on the events coordinator position. It was posted in March, but taken down in light of the pandemic. They have since reposted the position and there have been many applications. She also updated council on the car boot sale event on Saturday, September 5. There were 14 vendors. They are exploring possibilities this winter for the Festival of Lights depending on what restrictions are in place. She also noted the Downtown Farmer's market has been very successful this season.
***
Director of Infrastructure David Brett presented a report on the Drumheller scatter garden at the cemetery. He said much of this work could be done in-house. Brett is working on the design, and they will also have to amend bylaws to make that a reality. He also updated council on the Rotary Spray Park Fountain. They have spoken to MPE Engineering to review the drawings to facilitate bringing in a contractor to implement the work.