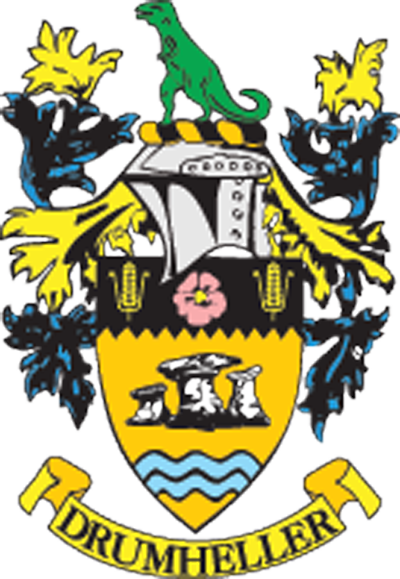 Council Overview
Information from Drumheller
Committee of the Whole Council Meeting
Monday, February 1, 2021
CAO Darryl Drohomerski presented his quarterly report. The Town has been working on access and agreements for a civic solar project. They have completed a communications gap analysis and are working with a consultant to develop a work plan to address this. Intermunicipal Collaboration Frameworks were completed and submitted to Municipal Affairs. They are continuing to work on the issue of derelict buildings. COVID-19 was again on the forefront of the Town's work during Quarter 4. There were 55 residential development permits in 2020 up from 47 in 2019.
***
Community Development coordinator Heather Carlson presented the Community Development and Social Planning Department annual report. A new website has been launched for the Community response programs. They are developing a living wage strategy. The Good Food Box program is ongoing and they are developing a poverty reduction coordinator job description. The Adulting 101 program was awarded the FCSS Association of Alberta Award of Excellence. They are working on a partnership with Travel Drumheller, Chamber, and Community Futures on a community and customer service program tentatively named "DrumLIFE."
***
Finance manager Elin Gwinner delivered the Corporate Services year-end report. They have completed the audit and have completed many software updates. Community Development and Social Planning has received 13 grant approvals totalling about $483,000. Infrastructure Services has made two applications for capital grants for asset management training and execution. A STIP grant application has been submitted for airport runway repairs.
***
Infrastructure Services director David Brett presented the annual report for his department. The cemetery bylaw and site plan are complete and almost ready to be sent out for tenders. The snow removal policy has been reviewed and updated. Strategic priorities include the town app, and the Rotary Fountain. The 2020 Street Improvement program and the East Coulee lift station projects were completed. Water and wastewater consumption was down compared to the previous year.
***
Director of Protective Services Greg Peters presented his annual report. Council approved the continuation of the Hoodoo parking programs. Assessment of options for fire code compliances is ongoing to see how best to adapt to the changing fire codes in regards to inspections. A report will be made to Council in March 2021. The department has entered an agreement with five NAIT students to assist in writing, reviewing, and streamlining the Emergency response plans. They are working on a new traffic bylaw expected to come before council in June 2021. The Health & Safety Manual was completed in 2020 and is a living document.
***
Mr. Peters presented an amended fireworks bylaw updated after receiving feedback from stakeholders and the community. Council still had many issues with the draft and wish for more work to be completed.
***
Mr. Peters gave a COVID-19 update. Provincial numbers are dropping and last week the Alberta government mapped a strategy to ease restrictions. He said medical professionals are concerned about new variants of the virus.
Manager of Recreation, Art, and Culture Darren Goldthorpe presented his year-end report. Due to COVID -19 and competing priories the Community Recreation Service Level / Facility Utilization Review was not completed in 2020. This has since moved up on the 2021 priority list. They are working with Infrastructure Services on facility condition assessment. Work has begun on a Heritage Art and Culture Strategy. It has been a tough year for recreation facilities and they are awaiting guidance from AHS for reopening.
***
Nicole Skiftun presented the human resources quarterly report. They will continue to work on the Customer Service Initiatives Proposal. The Service Innovation Incentive Program has been completed and is being rolled out. The Wellness policy review was completed, they have begun an HR policy review and updating job descriptions.
***
Communications Officer Erica Crocker provided the fourth-quarter report for her department. They are completing their Communication action plan, a rebranding was launched earlier in the year, and on February 1 a new www.drumheller.ca website was launched. See story on Page 5.
Complete minutes from council meetings can be found at
www.drumheller.ca once they have been adopted.