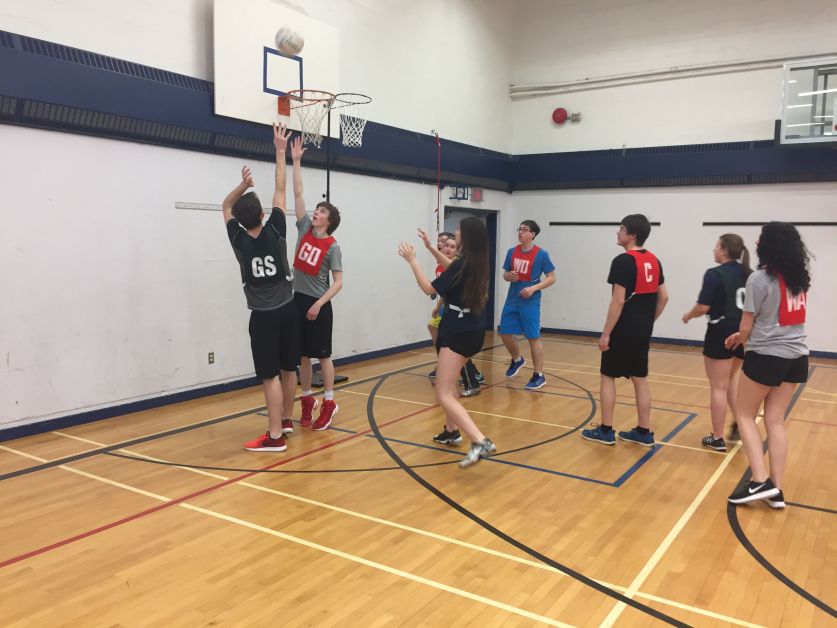 Netball is one of the fastest growing sports in Canada, and last week, students from Delia and Youngstown schools participated in a special, three-hour clinic run by Netball Alberta.
Over 50 students were introduced to some of the sport's key skills, as well as familiarizing themselves with the major rules and regulations (such as the lack of dribbling with the ball; three seconds to pass the ball; and, specific positional restrictions). Through skill-building games and on-court instruction, the students developed their abilities in passing, shooting, defending, court balance and team play.
According to Shaun Fielding, a teacher at Delia School, "This was a fantastic opportunity for schools across the Prairie Land School Division, to learn a new sport, refine their existing skills base and compete with other students."
Rachel Pasek, from Netball Alberta, was equally pleased with the outcomes.
"I saw in that class of 50 plus students, what I admire about the sport of netball: its ability to draw on the strengths of each individual player and engage everyone in a true team sport."
Netball is proving to be a popular co-ed recreational sport because of its emphasis on speed of thought and action, the importance of peripheral vision and spatial awareness and the non-contact nature of the game.
Pasek is keen to expand the sport across the province "Netball is fun, exciting, and well suited to players of varying skill levels. It encourages players to play together and ensures that all participants on court are involved in the game. We currently have well-developed senior and junior leagues in Calgary, with budding clubs in Edmonton and Drumheller."
Anybody interested in playing co-ed, recreational netball Thursdays at 7.30pm at the BCF on should contact April Harrison at the Town of Drumheller (aharrison@dinsourvalley.com). For further information about netball please see www.netballalberta.com.