Obituaries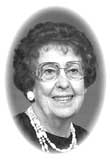 DAVID, Agnes Viola

December 15, 1917 - July 23, 2014
It is with deep sadness that we announce that Agnes Viola David passed away peacefully on July 23, 2014 at the Drumheller Continuing Care surrounded by her family. She was a deeply loved mother, grandmother, great-grandmother and friend to many. She is survived by her daughters, Janice (Richard) Wheeler, Beverley (Hector) Daignault, grandchildren, Allan (Sheree), Robert, Byron (Jenna), Robin (Heather), Rhonda (Darin) and Rhianna (Robert), 9 great-grandchildren, 1 great-great-grandson, and numerous nieces, nephews and their families. Agnes was predeceased by her beloved husband, L.J. David in 1985, her parents, 5 brothers, 2 sisters, and 1 grandson. Agnes lived a long, satisfying life, serving her God, Jehovah (Psa.83:18) along side her husband L.J. After their daughters were married, they made many life-long friends across Canada as travelling ministers of Jehovah's Witnesses and spent over 20 years in this Volunteer Bible education work. She loved spending time with her family, reading and studying the Bible, and as a result her firm hope for the future was to be reunited with her loved ones in a resurrection to life back here on a peaceful, paradise earth that the Bible promises. (Psa. 37:10, 11, 29). A Memorial Service will be held Saturday, August 9, 2014 at 2:00 p.m. at the Kingdom Hall of Jehovah's Witness in Drumheller (Midland). If you would like to learn more about Agnes' hope and faith, please go to jw.org. Our family would like to thank, from the bottom of our hearts, the nurses and care-givers in Continuing Care for the care and love shown to our dear mother, grandmother and great grandmother. Courtney-Winters Funeral Home are in care of the arrangements.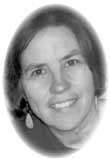 HUNSINGER, Mary Louise (Kingcott)

April 15, 1954 - July 5, 2014
Mary was born April 15, 1954 in Drumheller, Alberta the first daughter of Harold and Audrey Kingcott. Her childhood was spent on the family farm with her four younger sisters where she learned strong Christian values, kindness and generosity. After graduating from Delia High School in 1972 Mary went to Mount Carmel Bible School in Edmonton. From there she spent time in Chicago at a training center before going to Grenada as a missionary for a two year term. In 1978 she was married to Rick Lilla and moved to Chicago, Ill, USA. Her daughter Neva Marie was born in 1982 and son Nathan Roland joined the family in 1987. In 2004 Mary graduated from the Lock Haven University with a degree in accounting. She worked as an accountant for several years, most recently at Wienecke and Verrastro Accounting Firm. She enjoyed gardening, doing puzzles and being a grandmother. On April 10, 2010 Mary and Lou Hunsinger Jr. were married. They resided in Montoursville, PA. Mary is survived by her husband, Lou Hunsinger Jr., children Neva (Ken) and Nathan, her grandchildren Amira, Khalil and Tayeden Johnson, her mother Audrey Kingcott, sisters Barbara (Terry) Soderquist, Shirley (Kevin) Friedley, Dorothy (Dirk) Volkmann, Linda (Norbert) Klaiber and many nieces and nephews. She was predeceased by her father Harold in 2003. Funeral Services were held in Williamsport on July 9, 2014. A memorial Service will be held August 9 at 2 p.m. in the Alliance Church in Hanna, Alberta.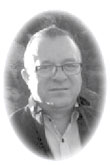 BRETT, Jeremy Alan (Jerry)

July 24, 1960 - July 22, 2014
It is with great sadness that we announce the sudden passing of Jeremy (Jerry) Brett on July 22, 2014, while on vacation with his family at Seaside, Oregon. Jerry was born to the late Reginald and Queenie Brett on July 24, 1960, in Enfield, Middlesex, England. He graduated from Chace Boys High School in 1977. In 1981 he married his wife Melenie (Mel) and they lived together in the areas of Flatbush and Westlock before relocating to Drumheller in 1994. Jerry was the Director of Planning and Protective Services with the Kneehill County office in Three Hills. He was an active member of the Alberta Development Officers Association (ADOA), Municipal Planning Committee (MPC), Sub-Division and Development Appeal Board (SDAB), Drumheller Freemasons. He enjoyed playing and supporting soccer, travelling and spending time with his family. Jerry is survived by his wife, Mel; daughter Jemma (Chase); son Joel (Benjamin); son Dean (Kayla) and grandson, Ethan. His brother Terry (Edith); sister Gill (Danny) O'Donoghue and children Danny, Shaun and Aaron; sister Karen Wilton and children Jessica and Matthew; niece Nicola; nephew Robin (Amie) children Benjamin and Victoria; niece Tanya (Nathan) Drews children Cassius and Chad; nephew Bowen; niece Susan Brett, nieces Zoe Brett and Karen Brett and their children. He is predeceased by his son Nicholas and brother Trevor. In lieu of flowers, the family is requesting that donations be made to Seaside Fire and Rescue, Oregon. Funeral Service will be held at the Badlands Community Facility on Thursday, July 31 at 2:30 p.m. Burial will be held at the Drumheller Municipal Cemetery.