Obituaries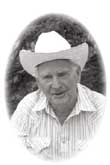 KIRBY, Jim
1922 – 2014
David James Kirby "Jim", avid conversationalist, critic of the government and all around good guy passed away August 9, 2014 at Hanna Long Term Care. Jim was very proud of his service in the RCAF during World War II. He met and married Jennie Richardson in 1944 they were happily married for 48 years before her passing in 1992. The loss of his beloved Jennie was something Jim never truly recovered from. Jim was an entrepreneur all of his life. He owned many businesses over the years. His final business endeavour was the Delia UFA Bulk Agency which he owned from 1969 - 1981. Jim loved living in Delia. He was an active member os the community and enjoyed being involved in all events. Jim belonged to the Elks, Delia Curling Club, Delia Ag. Society, Delia Camber of Commerce and the Royal Canadian Legion, Delia Branch #61. Following his retirement in 1981 Jim and Jennie spent summers golfing and camping with dear friends Nick and Audrey Marshall. Winters were spent travelling to warm destinations, Hawaii being a favorite. Jim leaves to mourn his passing his daughter Lynn, her husband Ed and his two grandsons Ted and Ben, as well as numerous nieces and nephews. A farewell to Jim was held at the Delia Community Centre on August 18 at 2 p.m. Thank you to family and friends who helped us bid farewell to Jim with music, memories, laughter and good food. Thank you all so very much. If friends so desire memorial donations can be made in Jim's name to the Delia Communities in Bloom, Memorial Wall Project c/o Delia Ag. Society or to the Alzheimer's Society. Lynn and Ed would like to thank the wonderful staff at Hanna Long Term Care for the compassionate, loving care they gave Jim.
"Don't cry because it is over, smile because it happened." Dr Suess.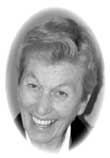 CANNINGS, Mary Jean (nee Wood)
March 31, 1930 – August 11, 2014
Mary passed away peacefully at Agape Hospice in Calgary, Alberta, after a long fight against multiple myeloma. She is survived by her husband Edwin Cannings of Airdrie, daughter Sandy Duncan of Phoenix, Arizona, and son David (Linda) Cannings of Edmonton, Alberta. She is also survived by 5 grandchildren: Michael (Carrie) Duncan of Athabasca, Jodi (Ryan) Paulgaard of Airdrie, Donny (Krista) Duncan of Swift Current, SK, Jennifer (Ryan) Hoople of Edmonton, and Sherri Cannings of Edmonton. Mary was also blessed with 10 great grandchildren: Lucas, Jake, Hailey and Steele Duncan, Karley and Carson Paulgaard, Graison and Gage Duncan, and Addison and Avery Hoople. She will also be missed by her sister in law Joan Datchko of Houston, Texas, brothers in law Sidney (Dorothy) Cannings of Bowden and Raymond (Sylvia) Cannings of Carbon, as well as many nieces and nephews. Mary was predeceased by her parents, Bill and Isabella Wood (Elliot) and her older brothers, Albert Wood and John Wood and her husband, Donald Milton. Mary was one of the first married women to graduate the Calgary General Hospital nursing program in 1952, where she was her class valedictorian. She enjoyed a fulfilling nursing career throughout Alberta – after which she went back to school to the University of Alberta to get her bachelor degree in Nursing (Public Health) and she later went on to teach in that program. She then left that vocation to work with Ed building homes in the Edmonton area. Mary and Ed made the decision to retire at the age of 50 – they wintered in Phoenix and spent the rest of their time with friends and family at their home in Carbon, Alberta. Mary enjoyed golf, reading, travelling, her time in Phoenix and spending time with her friends and family. In 2000, Mary's true passion came to fruition – the Wellness Centre was born. She lobbied the Alberta Government and local health regions to come up with the funding to provide wellness services to the Kneehill area: Carbon, Acme, Linden and Torrington. She led a dedicated group of volunteers and medical professionals to care for the rural people of this area – she identified the need for health services for Albertans living in rural areas, and worked to provide this service for them. Mary continued with this work until shortly before her passing, and she will be sorely missed by her Wellness Centre colleagues. A memorial service will be held at the Acme Community Hall on August 25, 2014, at 1:30 p.m. In lieu of flowers, donations in Mary's memory can be made to: Kneehill Area Wellness Centre, PO Box 2847, Three Hills, AB T0M 2A0.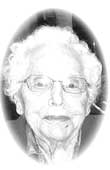 ROVERE, Oliva
August 2, 1920 - August 6, 2014
It is with great sadness that we announce the passing of our Mom, Nonna and Biz Nonna, Oliva (Olive) Rovere on August 6th, 2014 at the age of 94. Olive was born August 2nd, 1920 in Cusano, Italy to Virginia and Santo Sist. In 1942, she married Giovanni (John) Rovere and together they had four children. After the war they decided to move their family to Canada and in 1950 Olive and the first three of their children joined her husband in Midlandvale, Alberta. In 1955, their fourth child was born, being the only true Canadian. Olive and John became Canadian citizens five years later, believing it to be an honour and a privilege. It was important to them to work hard to make a good life for their family. Olive was well known for her wonderful meals, her talent as a seamstress and her green thumb. After her husband's passing, she found a love for fishing which led her to be known, far and wide, as the fisherwoman of the valley. At the age of 65 she took on the challenge of learning to swim, helping the women to win "the battle of the sexes" at the local pool. In 1987, Olive moved to the Manor where she lived for 22 happy, carefree years. As her health slowly declined she moved to the Sunshine Lodge, Hillview and onto Continuing Care where her love of, and luck at bingo followed her. Olive will be sadly missed by her sister Olympia; her children Rita Balachandran, Renzo (Karen), Renata Oman, Richie (Cate); her grandchildren, Colette Oman, John Rovere (Bhari), Holly McDonald (Bob), Paula Rovere and Vincent Rovere (Anna); great grandchildren, Jacob, Joey, Erin, Jack, Katie, Jamie and Brendan. Viewing and Prayer Vigil will be held at Courtney-Winter's Funeral Homes, Thursday, August 14, at 7:30 p.m. with Funeral Mass taking place on Friday, August 15, 2014 at 11:00 A.M. from St. Anthony's Roman Catholic Church, luncheon to follow the interment service. If friends so desire memorial donations may be made to the charity of ones' choice. Courtney-Winter's Funeral Homes are in care of the arrangements.