Obituaries
Details

Published on

Wednesday, 22 July 2015 00:00

Written by Sales Department | © DrumhellerMail.com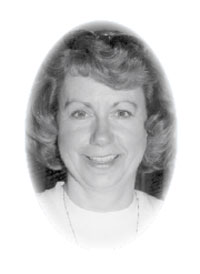 THOMAS, Diane Roberta (Chambers)
August 13, 1955 - July 13, 2015
Diane was born August 13,1955 in Drumheller AB to Harold and Gertrude Chambers. She grew up on the family farm south of Delia. Diane received her high school diploma from Delia School and went on to complete her hairdressing certificate in Calgary. Diane married Ron Thomas December 22, 1973. They moved back from Calgary to Harold and Gertie's farm in 1974. In the spring of 1976 Diane and Ron purchased the Jack Steward farm-the original Walter Steward homestead. This is where they started their lifelong farming career. In 1978 Diane began her banking career at the Bank of Commerce in Delia. She later moved to the ATB in Drumheller where she worked for over 25 years. A career change 8 years ago led her to become a teacher's assistant at both the Verdant Valley and most recently the Neu Meuhl Colony. Diane was blessed with 2 daughters, Kimberley Diane born May 14, 1982 and Amanda Lynn born January 8, 1986. Diane dedicated many years volunteering for community associations; Secretary of the Homestead Museum Society, President of the Verdant Valley Ag Society, Member of the Delia Library Board, and Delia Royal Purple. Diane enjoyed her garden and preserving the fruits and jams harvested from it. She enjoyed creating solar lamps in her wood working shop. She loved playing and teaching her grandchildren, and reading in her quiet time. Diane enjoyed helping with the chores and looking after their cattle herd. Diane and Ron enjoyed their winter holidays taken in Mexico, Arizona and Hawaii with friends. Diane is survived by her husband Ron; daughters Kimberley (Martin), Amanda (Steven) and grandchildren Kirby, Kylie, Riley and Nadelly. A private funeral will be held at a later date. In lieu of flowers donations can be made to Stars Air Ambulance, 1441 Aviation Park NE, Box 570, Calgary, AB, T2E 8M7, www.stars.ca. Courtney-Winters Funeral Home entrusted with arrangements (403 823 2666).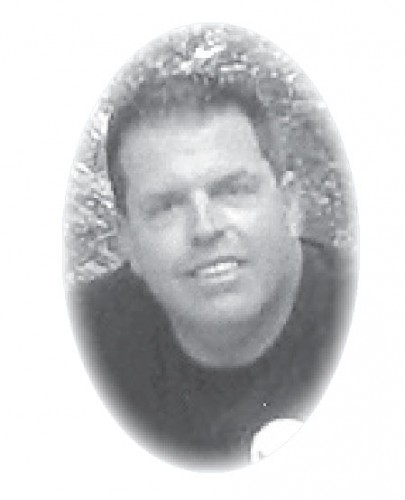 HOUGHTON, Brent Douglas
November 13, 1969 - July 13, 2015
It is with the deepest sadness that the family of Brent Houghton wish to announce his sudden passing. Brent was predeceased by his parents, Lorna & Vern Houghton. Brent leaves to mourn his passing his children, Victoria and Cole Houghton, and his brother Rob Houghton. A Celebration of Life will be held Tuesday, July 21, 2015 at 2:00 p.m. at The Badlands Community Facility, interment to follow at the Drumheller Cemetery. Donation's may be made in Brent's memory to the Carbon Fire Department, Box 249, Carbon, Alberta, T0M 0L0 or Missing Children's Society of Canada, Suite 219, 3501-23rd Street NE, Calgary, Alberta, T2E 6V8. Courtney-Winter's Funeral Homes are in care of the arrangements.
Details

Published on

Thursday, 16 July 2015 13:36

Written by Sales Department | © DrumhellerMail.com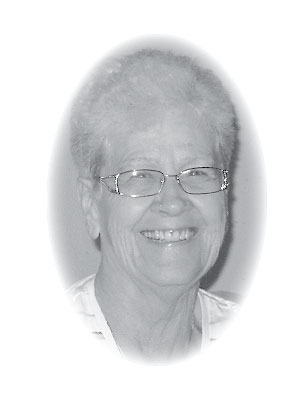 LIDDICOAT, Bernice Elizabeth (nee Holmes)
March 7, 1927 - Thunder Bay, ON - July 13, 2015 - Drumheller, AB
Bernice Elizabeth Liddicoat went to be with her Lord on July 13, 2015 in Drumheller, Alberta. It is with joy that she is now reunited with her husband Wilbert, son Larry, and daughter-in-law Carol. Bernice is survived by sons, Howard of Red Deer, Gregory of Drumheller, daughters Myrna (Lawrence) of Calgary, Darlene (Kevin) of Calgary, Pamela (Tom) Almonte, Ontario. Bernice is also survived by her brother Vernard (Vivian) of Thunder Bay, Ontario, Bernice is the grandmother of 8 and great-grandmother of 13. Bernice's life was devoted to raising her family and many years spent volunteering with The Salvation Army Church in Drumheller. She also, with Wilbert's help, managed The Salvation Army Thrift Store in Drumheller. Bernice also had a real love for knitting, baking and of course her beloved pets. A Celebration of Bernice's Life will be held Saturday, July 18, 2015 at 2:00 p.m. from The Salvation Army Citadel, with Captain Jennifer Hellier officiating. In honour of Bernice's memory, memorial contributions may be made to the Alberta Heart & Stroke Foundation, The Salvation Army or the charity of one's choice. Courtney-Winter's Funeral Homes are in care of the arrangements.