Obituaries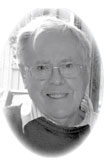 BEAUCHAMP, Gerald "Gerry" Leo
November 15, 1927 - December 11, 2014
Gerald "Gerry" Leo Beauchamp passed away peacefully in Red Deer, Alberta, on Thursday, December 11, 2014 at the age of 87 years. He was born in Regina, SK on November 15, 1927. Gerry was predeceased by his parents; Leo Frederick Beauchamp and Ellen Mary Purcell of Qu'appele, SK., his brother, Bill (Shirley), granddaughter, Aimee Thérèse White and son-in-law, Jef Gibbs. Gerry is survived by the love of his life (61 years) Thérèse (Dupuis) Beauchamp and six children; Donna (Bob), Louise, Cathie (Tom), Susan, Daniel (Pam), and Richard. Gerry was blessed with fourteen grandchildren; Stephanie (Scott), Glen (Concetta), Mark, Krystal, Renée, Randall, Dru (Lisa), J.D., Emily, Shayla, Nathan and eight great-grandchildren. Teaching was Gerry's calling. He taught two years in Saskatchewan (Smokey Ridge and Porcupine Plains), and 34 years in Alberta at Cambria, Munson, Morrin, and 20 years with the Red Deer Catholic Board of Education (St. Thomas Aquinas and Camille J. Lerouge). He then was elected for nine years as a trustee with the Catholic Board of Education. God, his Catholic faith, love for his wife and family were the cornerstones of his life. He was happiest when creating something; a painting, a woodcarving, gardening, community endeavors – just being part of any project that was worthy. Gerry served the community and church in many different capacities; Knights of Columbus, Drumheller & Red Deer ATA, Central Alberta Council on Aging, Alberta Historical Society, Prolife, Church Council, Christopher Leadership Courses, and Union of Apostolic Catholics just to name a few. Gerry enjoyed and was passionate about everything that he put his mind to. He loved nature, camping, fishing, reading, music, history and the arts. He also had a great sense of humor and loved to laugh. His enthusiasm often motivated others to follow their own passions. A Prayer Service was held at Eventide Funeral Chapel, 4820-45 Street, Red Deer, on Tuesday, December 16, 2014 at 7:00 p.m. A Funeral Mass will take place at St. Mary's Catholic Church, 6 McMillan Avenue, Red Deer, on Wednesday, December 17, 2014 at 1:00 p.m. In lieu of flowers, donations in Gerry's memory may be made to the Heart and Stroke Foundation, 202, 5913-50 Avenue, Red Deer, Alberta, T4N 4C4. Condolences may be forwarded to the family by visiting www.eventidefuneralchapels.com.

HERMANSON, Esther Angieline
October 1, 1940 - December 14, 2014
Esther Angieline Hermanson of Drumheller, beloved wife of the late William Hermanson, passed away peacefully on December 14, 2014 at the age of 74 years. Esther was born on October 1, 1940 to Wilfred James and Sylvia Matilda Bryant. Esther is survived by her two daughters; Winda (Fred) Peevey and Tina Hermanson (Gerald), two sons; Wil (Mel) Hermanson and Ed Hermanson, 12 grandchildren: Kristy, Michael, Emma, Josh, Tara, Miranda, Dylan, Jarid, Brandon, Stephanie, Curtis and Harlequin, 7 great grandchildren: Caleb, Abby, Caroline, Aalya, Jacquelin, Logan and Tristian, two sisters; Iris (Doug) Smith and Rene Caswell, two brothers; Roy Mears and Stan (Eva) Bryant. Besides her loving husband, Esther was predeceased by her parents Wilfred James Bryant and Sylvia Matilda Groat Bryant. A Funeral Service will be held at 1:00 P.M., on Sunday, December 21, 2014, at the Drumheller Salvation Army, 242 1 Street West, Drumheller, AB, with Lieutenant Laurie Sauder officiating. Interment to follow in the Carbon Cemetery. Donations may be made in honour of Esther to the Alberta Children's Hospital Foundation 2888 Shaganappi Trail N.W. Calgary, AB T3B 6A8 or The Salvation Army PO Box 3097, Drumheller, AB T0J 0Y0. Courtney-Winters Funeral Home entrusted with arrangements (403 823 2666).

BULECHOWSKY, Glenn
July 22, 1954 - December 8, 2014
Loving partner, son, brother, father, grandfather and friend suddenly taken and very sadly missed by all in the Bulechowsky and Knudsvig families. Celebration of Glenn's life will be held at Knox United Church Saturday, December 20 at 1:00 p.m. Rev Heather Carlson officiating. Lunch to follow.
God saw you getting tired
when a cure was not to be
So He closed his arms
around you and whispered,
"Come to Me".
You didn't deserve what
you went through,
so He gave you a rest.
God's garden must be beautiful,
He only takes the best.
And when we saw you sleeping
so peaceful and free from pain,
we could not wish you back
to suffer that again.