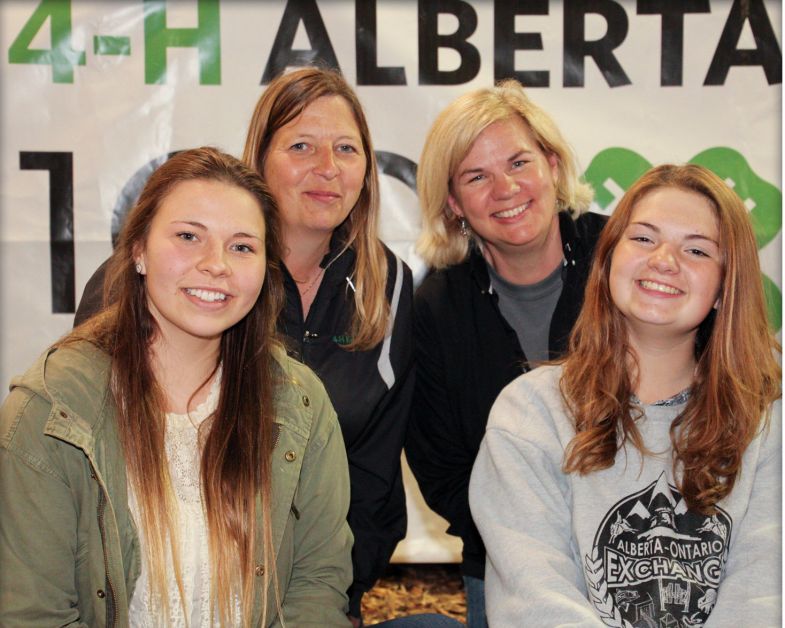 The Drumheller District 4-H Council received a $500 grant from Agriculture & Agri-Food Canada, through the annual Growing Forward 2 Program in February.
The funds parameters surrounded leadership or anything that a club or district was in need of like signage.
"We had put in for leadership and that is why we got the grant," said Melanie Nelson, Club leader of the Morrin Multi 4-H club.
The district has decided to use the money to promote leadership by sending two senior members and two leaders to the Western Regional Leaders Forum & Teen Track (WRLF) from March 16-18, in Edmonton at the Shaw Conference Centre.
Those who attended were educated on all areas regarding 4-H and the knowledge they obtained will be used to educate members within the district.
"I'm planning on sharing all the different projects and all the different things that they did." said Nelson. "We did a soldering project so we are going to bring that into the welding."
Most of the education will be for improvements to each club for more efficient and inclusive behaviour.
"A lot of it is going to be project based, also leadership based and we just need to make changes in the club for the positive and try to get more people involved," said Nelson.
The Drumheller District 4-H Council was very appreciative towards Agriculture & Agri-Food Canada for their continued support within 4-H.