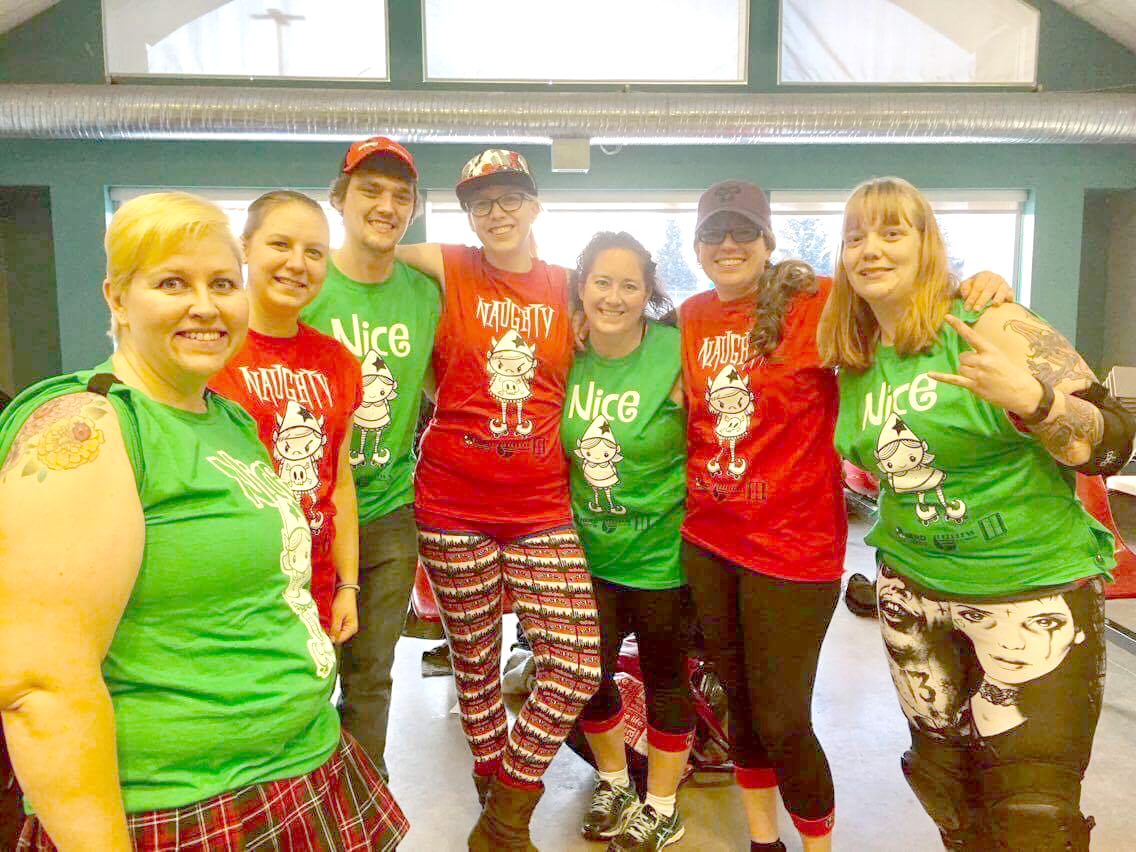 A few of Drumheller's Hellraisers, the local roller derby team, made the trip to Medicine Hat on Saturday, January 7 to play in an Invitational called Naughty Vs Nice.
These four scrimmages were games that derby players could sign up for to learn more about the game. The games were either labeled as advanced, intermediate, rookie, or junior, depending on the level the players were at. Teams were called either the nice team or the naughty team to stay in the holiday spirit.
April De Smet told The Mail, "Eight Hellraisers signed up in a game mixed with other players from all over Canada. We also had one of our own referees, Angelina Vance (aka Sweet Justice) ref two games."
January 21 will be the first game of the year for The Hellraisers. They will be back in Medicine Hat to play against the Foxy Rollers.
April Des Smet said, "On Thursday, February 2 from 6-9pm at the Stampede Barn the Hellraisers are doing an open house, skater intake for anyone wanting to join The Badlands Hellraisers Roller Derby League."