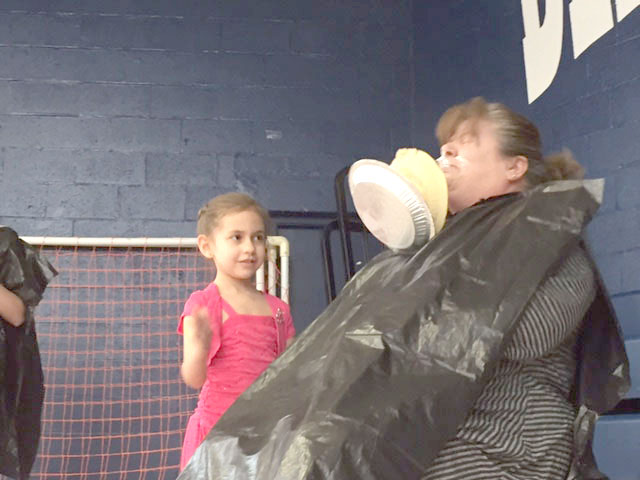 Delia School has been involved in the Jump Rope For Heart program for 10 years and has raised almost $25,000 in that amount of time.
By fundraising for Jump Rope for Heart, critical research has been funded that's saving lives
On March 14 (National π Day), Delia School and community enjoyed an assembly congratulating our students on raising $3,500 for the Heart and Stroke Foundation. The celebration involved the top four fundraisers throwing a pie in a teacher's face. Pie throwers included Jordan Verhoeven, Josalynn Vivian, Logan Raugust and Lena, Ciana and Liam Rosin.
Thanks to the support of parents, teachers and principals, Jump's popularity continues to grow. Celebrating our 35th Anniversary in 2017, close to 4,000 schools across Canada will embrace Jump Rope for Heart. And the program is building to 1 million kids Jumping this year alone.