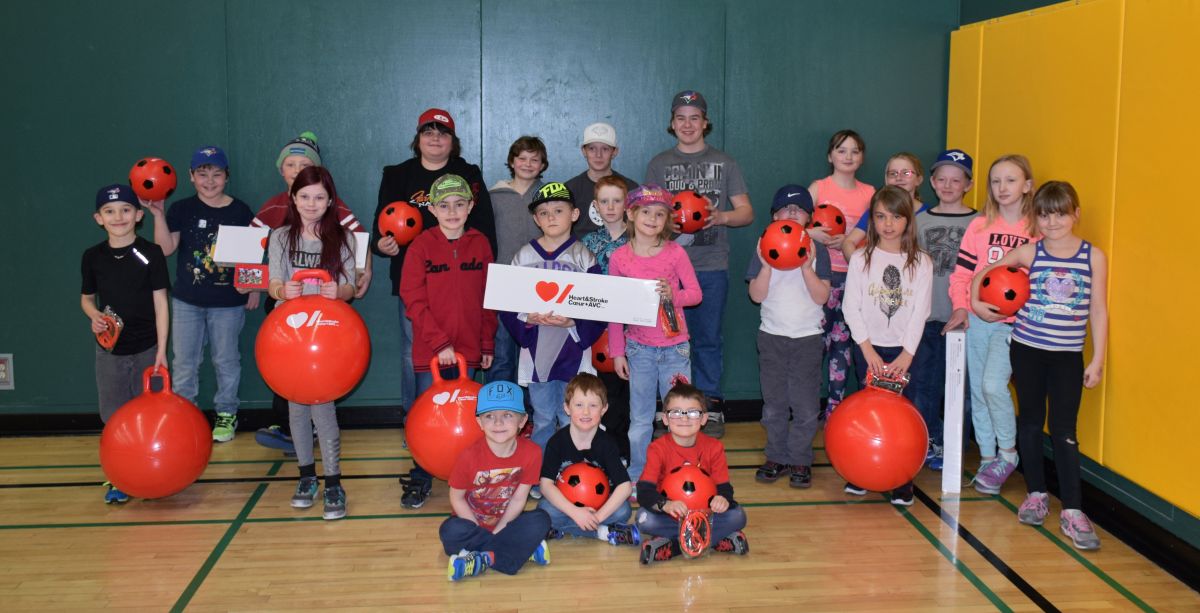 On February 17, 2017, all Carbon School students participated in Jump Rope for Heart as a part of their Team Challenge Day.
Students were encouraged to gather pledges prior to the date of the activity. A lofty goal of $2000.00 was set for the incentive. Carbon School raised an amazing $2253.25.
Because the goal was met, the entire student body was treated to a "Create Your Own Fruit Kabob" treat on Friday, March 10.
Top fundraising students were recognized by receiving a free gym class and prizes handed out to many of the participants.
Carbon School was recognized by Heart and Stroke Foundation representative Erynn Biggar. She said, "Thank-you (Carbon School) for being an avid supporter of our organization, encouraging the new generation to be active. Together, we are inspiring healthy hearts and minds, and helping Canadians live longer, more fulfilling lives."
Carbon School participates in Jump Rope for Heart every February.