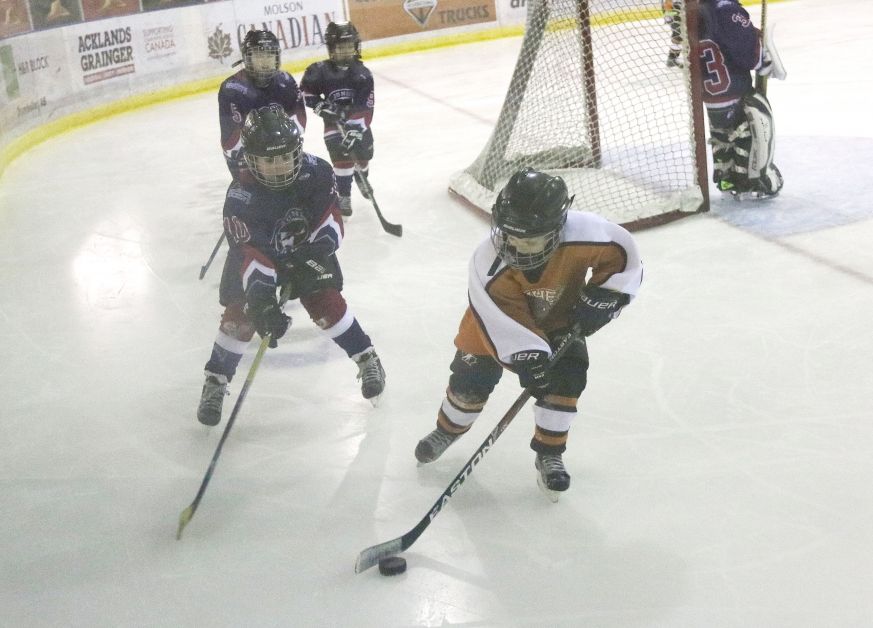 The Canalta Novice Raptors ended the regular season Saturday morning on a high note, topping Brooks.
The Raptors have been playing strong all season, and Saturday they hosted Brooks. Scoring wasn't a problem for the young team as they cruised to an 11-3 victory.
Nathan Grenville had an impressive six goals and one assist and Brennen Norman had two goals and three assists, Zachary Jarrett had a goal and an assist, and Rhett Straub and Eric Schrock each had a goal.
"It was a great way to end the regular season," said coach Ryan Jarrett.
With this victory, the Raptors finished the regular season in fourth place and will be facing Claresholm in the first round of playoffs.
"We have home ice advantage in our series against Claresholm," said coach Jarrett. "We split with them in the regular season. Our boys will have to be on their game for sure to get a win."
He says the team is playing well as it heads into the postseason.
"The effort level is there, the compete level is there, which is really good when you have kids this age," said Jarrett.
"Our main focus for this year was that we set a goal to make the playoffs, as a young team. We accomplished that, so now let's see how we do."
The Raptors play Game 1 versus Claresholm this Saturday at 11:15 a.m.