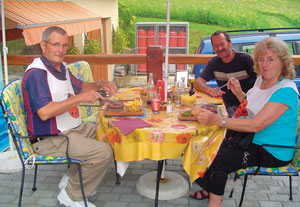 After 56 years, a Drumheller man made his way back to the place he was born.
Bernie Fournier was born and raised in Switzerland. This summer he travelled back with his sister to the place of his birth, one that his father left when Bernie was just 12.
"I thought it would be good to go back again and visit relatives," was his simple answer when asked his motivation.
Last November, he and his sister booked their tickets to travel back to a small village called Beuson in a valley called Nendaz, in a French area of the countryside. They left on June 16 and Bernie returned to the valley on July 7.