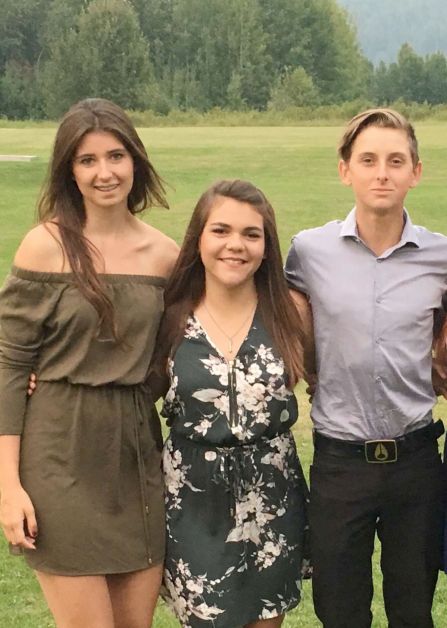 Prairie Land Regions School Davison (PLRD) is reaching out to promote inclusivity.
This project was prompted by the events of Charlottesville, Virginia where a white nationalist killed a protester by plowing his car into a group of people. The school division is inspiring students to reach out and promote inclusivity for all members of society through the PLRD Inclusivity Project.
"Many segments of our communities are often marginalized or excluded, such as those who are handicapped, learning disabled, racial minorities or sexual minorities", states the PLRD website.
They have designed a contest for students to give them an opportunity to react positively to unjust circumstances and make a positive impact. The top prize is an immersion trip to Abu Dhabi in the United Arab Emirates.
To meet this goal, students are mobilizing across the school board. The project is geared to give students the opportunity to identify a need in society and to become agents of change.
Erin Bergman and Jay Lavallee of Delia School are hosting Challenging for a Change. They are staging a fundraiser and are collecting donations to support the Children's Cottage Crisis Nursery in Calgary.
This could be anything from cash to diapers, clothing, and formula. Drumheller Chrysler has a truck in its showroom they are hoping to stuff with donations.
Alia Nielsen of Delia School, and Jack Adams and Serena Michie of Morrin School are spearheading a project called Bocce Ball for All. The students have teamed up with Special Olympic Unified Sports for a bocce ball tournament on Thursday, October 12 from 9:30 a.m. to 2 p.m. The day will include lunch, guest speakers and of course bocce.
Alia explains that often students with learning disabilities are marginalized from the rest of the school. The goal of Bocce Ball For All is to give all kids the opportunity to play sports. They have invited students from PLRD schools as well as Three Hills, DVSS, Greentree and Strathmore.
'I'm an athlete and I also coach so lots of time we will see kids that are on the autism spectrum or have intellectual disabilities," said Alia. "In watching them engage with the kids an giving that team feeling, of being part of something and feeling included, that is what we are really going for."
She applauds the school division's efforts.
"It has had a great effect on school culture throughout the division," said Alia.
Final judging will be the week of October 23 to November 3. The grand prize trip is from November 11 to 25.