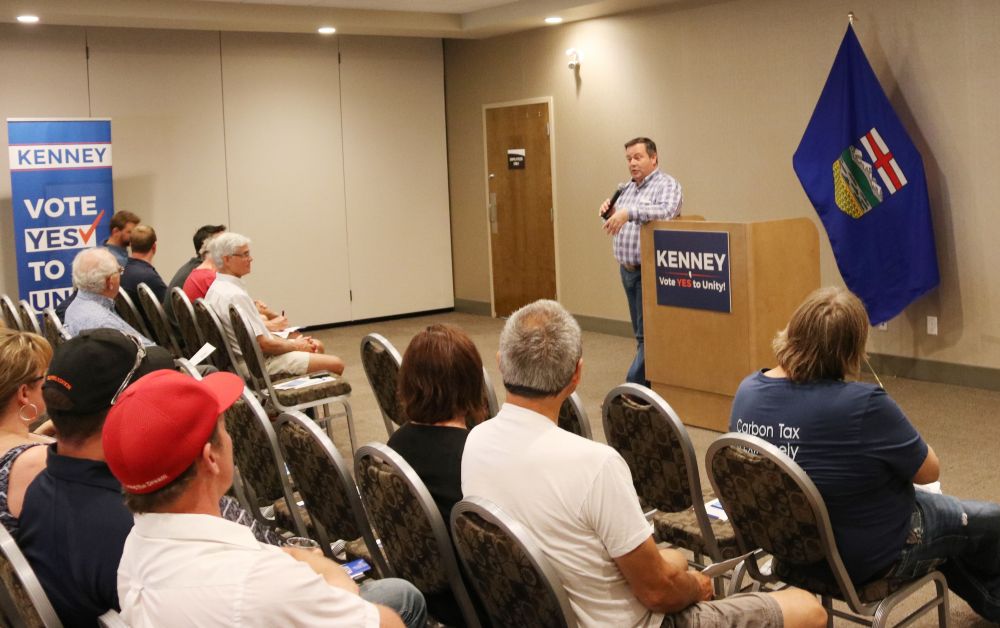 About 40 came out to hear Alberta Progressive Conservative (PC) leader Jason Kenney on his campaign for unity of the Wildrose and PC Party.
Kenney hosted the meeting at the Canalta Jurassic Hotel Wednesday evening, July 12. It was also the final day for Albertans to join the PC party to vote in the referendum on unity July 22 and Kenney told the Mail there is strong momentum leading up to the decision day.
" The last I heard we have sold over 2,000 today. This is unprecedented," he said. "We will have sold in the last week over 7,000 memberships."
The ultimate goal for unity is to defeat the Alberta NDP Party, who, according to Kenney, is chasing away investment, but also changing the political culture of the province partly through the education system.
"If they can change the political culture of the province that has been the beating heart of conservative values; If they can still that beating heart then they can change Canada forever. This is a fight not just for Alberta, but of national consequence."
He feels there is good momentum for a unified party that can make a change.
"We are about to see a small political earthquake that will shake the NDP out of office," he said.