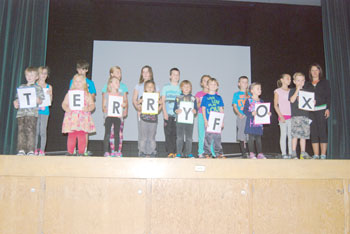 Students from Greentree Elementary School's Mrs. Walker's Grade 4/5 class with the help of students from Ms. Tumblin's Grade 1 class did a presentation about Terry Fox during the assembly held prior to the Terry Fox run on Wednesday afternoon.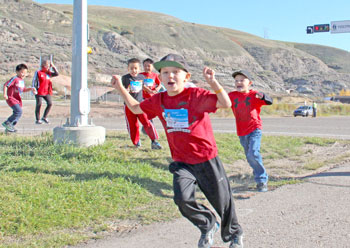 St. Anthony's continued its strong tradition of support for the Terry Fox School Run last Wednesday, September 30. The school raised in the area of $8,200, as the entire student body took to the 3K loop in Terry's footsteps, to raise funds to fight cancer.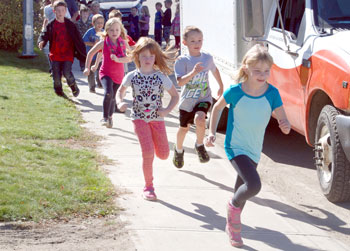 Students at Greentree Elementary school ran for Terry Fox on Wednesday afternoon. The students set a goal to raise $1,000 for the Terry Fox Foundation. During the assembly prior to the run, principal Erin Campbell-Bentley announced the students raised over $2,300.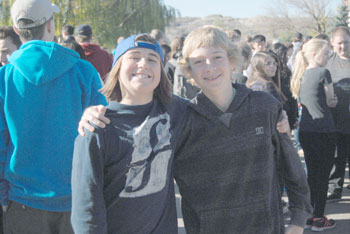 Drumheller Valley Secondary School staff and students showed their support for the Terry Fox Foundation Wednesday morning by participating in the Terry Fox Run. The school raised $3,516.90 for the foundation. Jessie Dumaine (left) and Tyler Boyko were all smiles while they waited in line for the run to begin.