Jobs
Make DrumhellerMail.com your first stop when looking for that new job.
Employers, do you have positions that you need filled?
Contact our office and place your Help Wanted ad today.
Phone (403) 823-2580.
Click here to download our Employment page.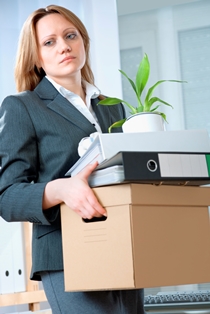 Dear Working Wise:

Doesn't a company have to offer new jobs to someone they recently laid off? I was laid off from a job I enjoyed a few months ago. The company paid me two weeks of severance pay, but now I see they have hired someone else into my old job. What are my options for getting my old job back? Signed, Want to Work
Dear Want to Work:
I don't have great news for you. It sounds like your employer terminated your employment.
There is such a thing as a "temporary layoff", when an employer wants to maintain the employment relationship with you and call you back as soon as there is work available.
But it sounds to me from your letter that your employer terminated your employment.
You received severance pay (termination pay), because your employer terminated your employment relationship.
Employers are not required to rehire former employees first.
Your employer also paid you an appropriate amount of termination pay. Anyone employed for between two and four years is entitled to a minimum of two weeks notice or two weeks of termination pay in lieu of notice.
Temporary Layoffs
If your employer wanted to maintain the employment relationship—and lay you off temporarily—they would have been required to notify you in writing.
Temporary layoffs can not last more than 59 days. On the 60th consecutive day of temporary layoff, the employment relationship terminates and the employer must pay the employee termination pay on that day unless:
• wages or benefits continue to be paid on behalf of the employee; or
• there is a collective agreement that provides recall rights longer than the 59 days.
The only exception to the 59-day period applies to school employees and school-bus drivers.
Employees can be terminated while on temporary layoff, but they are entitled to termination pay.
Employees on temporary layoff can be called back to work with seven days written notice. Employees who fail to return to work within seven days of receiving written notice can be terminated without termination notice or pay.
The good news is that Alberta's unemployment rate is the second-lowest in the country right now at 4.9 per cent and the number of job postings are is on the rise. You are in a better position than many job seekers, because you have two years of experience working in a job you enjoy.
Drop by your nearest Alberta Works Centre for help putting your valuable experience to work. To find your nearest Alberta Works Centre, visit http://humanservices.alberta.ca/offices.
If you have any further questions about your situation, call Alberta Employment Standards toll-free at 1-877-427-3731. This line is staffed by experts who can go into more detail with your case if you wish.
You can also review the Employment Standards fact sheet on Termination of Employment and Termination Pay at http://work.alberta.ca/es.
Do you have a work-related question? Send your questions to Working Wise, at This email address is being protected from spambots. You need JavaScript enabled to view it.. Charles Strachey is a manager with Alberta Human Services. This column is provided for general information.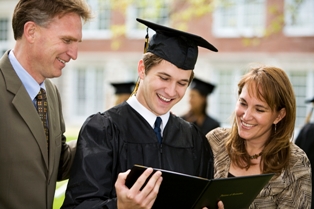 Dear Working Wise:

It's nearly time to start applying to post-secondary schools and my 17-year-old son still isn't sure what he wants to study. I'm worried that he might waste time and money taking courses that will be of no use to him, or worse, not even go to school. How can I encourage him to find a path and follow it? Signed, Concerned Father
Dear Concerned:
I am glad to hear that you are interested in your child's education. You play an important and influential role in helping your son make good decisions—even if it doesn't feel that way some days.
Step 1—Self-discovery is the foundation of solid career planning that will lead to a career he loves. Getting to know yourself can be tricky, though. The Alberta Learning Information Service (ALIS) web site http://alis.alberta.ca offers a free online, self-directed career-planning tool called CAREERinsite that he may find helpful. He may also prefer to use the This Is Your Life career & education planning workbook, which is available in the Publications section of the ALIS web site.
Step 2—Encourage him to explore the career possibilities. Discovering careers that fit his list of wants and interests may just be the thing to get him excited about his post secondary education. The ALIS web site features a wealth of information on career options including detailed profiles (http://alis.alberta.ca/occinfo) of more than 500 occupations, including typical wages, duties, work environments, employers, and educational requirements. ALIS also features video profiles of more than 200 careers from Baker's Helper to Utility Planning Technologist.
Step 3—Have him narrow down his choices. Suggest that he interview people who work in the careers that interest him. Informational interviews will give him a real-world view of the job plus they might open up other exciting opportunities. Job-shadowing, volunteering and part-time jobs are fantastic ways for students to pick up valuable work experience and try out careers before they spend years in post-secondary. He should also factor in what the future demand is likely to be for his target career by checking out Alberta's Occupational Supply and Demand Outlook at http://eae.alberta.ca/lmi.
Step 4—Help him choose a program and then a school. The ALIS website has a helpful section for Post-Secondary Students that can help your son find a program and choose a school using the EdInfo website at http://alis.alberta.ca/edinfo.
Step 5—Apply. The ApplyAlberta web site has made it easier for students to apply to one or more post-secondary institutions, authorize transcript transfers, and avoid having to fill out the same information over and over. Check out the ApplyAlberta web site at https://www.applyalberta.ca.
Step 6—Visit www.alis.alberta.ca/payingforschool to find out about the costs of post-secondary education and how to pay for it.
Finally, if you would like any more tips to help you work with your son, check out the Career Coaching Your Teens: A Guide for Parents publication on ALIS.
Planning out your education and career can be both fun and empowering. Having a plan and a goal will help your son get excited about post secondary and keep him motivated while he tackles the next few years of endless reading and cramming for exams.
Good luck to you both.
Do you have a work-related question? Send your questions to Working Wise, at This email address is being protected from spambots. You need JavaScript enabled to view it.. Charles Strachey is a manager with Alberta Human Services. This column is provided for general information.
Subcategories