Jobs
Make DrumhellerMail.com your first stop when looking for that new job.
Employers, do you have positions that you need filled?
Contact our office and place your Help Wanted ad today.
Phone (403) 823-2580.
Click here to download our Employment page.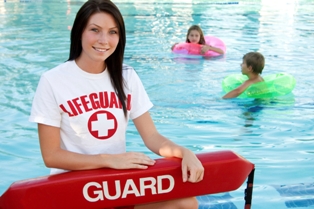 Dear Working Wise:
I need a good summer job to help save money for college this fall. What's the job market looking like? Do you have any tips for finding a good summer job? Signed, Strapped Student
Dear Strapped:
As you may have read or heard through the media, Alberta is bursting with opportunities for job seekers right now.
We have the second-lowest unemployment rate in the country at 4.8 per cent and there are thousands of jobs on the job bank (www.jobbank.gc.ca) right now.
Here are some tips to help you find a good summer job.
Write a resumé
More and more employers, even fast-food restaurants, expect resumés. If you are not sure how to write a resume, visit the Alberta Learning Information Service (ALIS) web site at http://alis.alberta.ca and check out their tip sheets and sample resumes.
Show your future boss that you mean business by ensuring that your resumé is free of errors and looks professional. Ask a parent or someone else you trust to review your resumé and make suggestions. You can also use the free e-Resumé Review Service on the ALIS website or attend a free resumé workshop through your local Alberta Works Centre.
Target your resumé and cover letter
Write a new cover letter for each job you apply for and use it to highlight your most relevant skills and experience right up front.
Network
Let your network of friends and family know that you are looking for work. Many jobs are not advertised—networking is a great way to tap into that hidden job market.
Target your search
Check all the usual places for job postings like the job bank www.jobbank.gc.ca, online job boards (Kijiji, Indeed), your school's job board, the My Job Finder magazine, and the Help Wanted ads in your newspaper. You can try targeting businesses that get busier in the summer.
You might also want to target industries that interest you. A summer job is a great way to try out a career before you invest years of post-secondary training. The experience and people connections you develop may also make it easier to break into your chosen career after you graduate.
Attend job fairs
Did you know that there are job fairs happening all year long around the province? Check out upcoming job fairs near you at http://humanservices.alberta.ca/jobfairs.
Like your local Facebook jobs page
Get job opportunities and news of upcoming job fairs sent straight to your Facebook news feed by liking your local Alberta Works Facebook jobs page http://bit.ly/IGmZK4.
Visit your local Alberta Works Centre
Alberta Works Centres are one-stop job-search centres staffed by professional Career & Employment Consults. You can find the Alberta Works Centre nearest you by visiting http://humanservices.alberta.ca/offices.
Prepare for the job interview
Put your best foot forward, once you get a job interview, by checking out the job-interview tip sheets on the ALIS web site at http://alis.alberta.ca/.
Good luck!
Do you have a work-related question? Send your questions to Working Wise, at This email address is being protected from spambots. You need JavaScript enabled to view it. . Charles Strachey is a manager with Alberta Human Services. This column is provided for general information.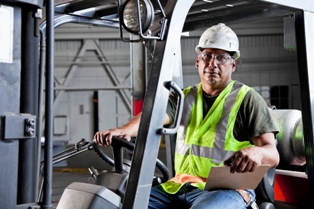 Dear Working Wise:
I am 46 years old and I have worked since I was a teenager, mostly in warehousing. I want to get a better-paying job—possibly with a pension, but I'm not sure how. Is there any help available? Is it too late? Signed, Need a Raise
Dear Need a Raise:
No, it's not too late to look at your options and find a career that fits your needs.
Many people mistakenly think that career planning is something that you do at the start of your career and never do again, but ongoing career management is becoming increasingly important.
The world of work is becoming more complex as we move toward a knowledge-based economy—more jobs and employers are requiring workers with post-secondary education and training.
The needs of workers are also changing—what we want from our jobs tends to shift as we age, start families, or near retirement.
Alberta Works Week, April 29 – May 3, is a great opportunity to take a little time to revisit your career plan and ensure that you are still on track.
I recommend that you take in some of the more than 80 career events that are happening in Alberta Works Centres around the province during Alberta Works Week. You can find out more about all the job fairs and career workshops at: http://alis.alberta.ca/aww.
There are even special events being held for mature workers and students.
You can also visit your nearest Alberta Works Centre—any time of the year—and ask to meet with a Career and Employment Consultant. Your consultant can help you discover your strengths, identify your transferable skills, and explore your work preferences to help you find a suitable new career direction.
Career and Employment Consultants have helpful information on hundreds of careers including salary, current demand, working conditions and required training.
Once you have found a new path, your consultant can advise you on any additional training you require and how to get it.
If you have the training you need, your consultant can help you with your job search, including connecting you with free workshops on searching for a new job, writing your resumé, and preparing for job interviews.
Consultants can provide information on local employers who may be hiring for positions that would be a good fit for you.
Your Career and Employment Consultant can also show you the handy free job-search tools that are available in Alberta Works Centres located across the province, including:
· Computers with Internet access;
· Job postings and the Job Bank www.jobbank.gc.ca;
· Telephone, fax, and photocopiers;
· Resumé and job-interview workshops;
· Referrals to local employers who are hiring; and
· Mini Job Fairs held right in the Alberta Works Centre.
To find the Alberta Works Centre nearest you, visit http://humanservices.alberta.ca/offices.
Good Luck!
Do you have a work-related question? Send your questions to Working Wise, at This email address is being protected from spambots. You need JavaScript enabled to view it. . Charles Strachey is a manager with Alberta Human Services. This column is provided for general information.
Subcategories