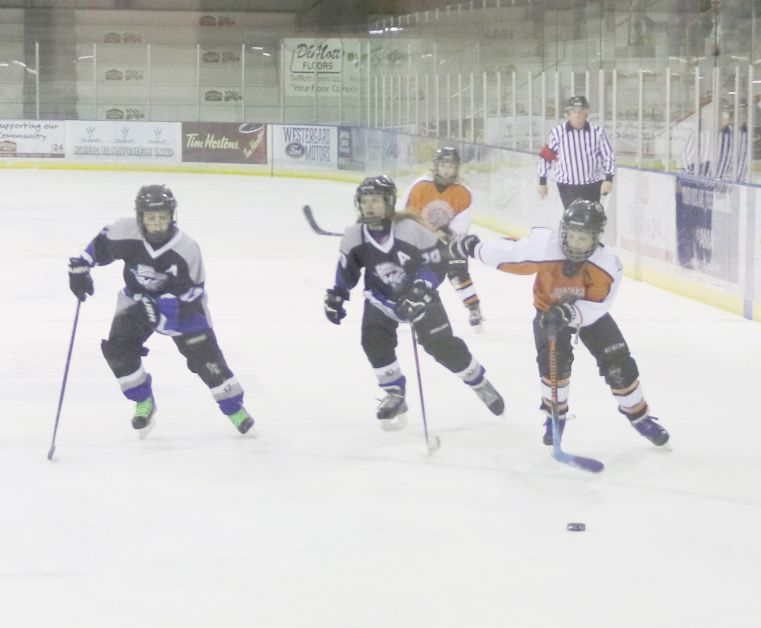 The Yavis Atom Raptors had a strong weekend, winning two at home.
The Raptors faced Cremona on Saturday morning and topped them 4-3. Kerric Chambers had two goals and Gavin Olsen and Tommy Scobie-Gyug each had a goal and an assist. Doan Stanger had two assists in the victory.
"We gave Cremona their first loss of the regular season. The team really needed to have a good weekend, coming off two tough games against a good Airdrie team," said coach Bryan Olsen.
On Sunday, they carried the momentum into play versus Cochrane and had a flurry of goals, winning 5-2. This time Chambers had a hattrick and Seth Walker contributed two. It was a team effort as seven players notched assists. Goalie Austin Hartman faced 21 shots.
Coach Olsen is seeing improvement with his squad.
"They were skating, passing and working as a team. The team is starting to realize hard work will win you games," he said.
He adds the defense is going the right way with two stand-up goalies.
"Goaltending is a strength, we have two goalies who can win us games," he said. "We have improved a lot in our defensive play. Breaking out of our zone and puck movement."
He is most impressed with their attitude.
"This team always seems to have a smile on their face. They have a good time win or lose," he said.
This Friday the Raptors are on the road to face Sundre.