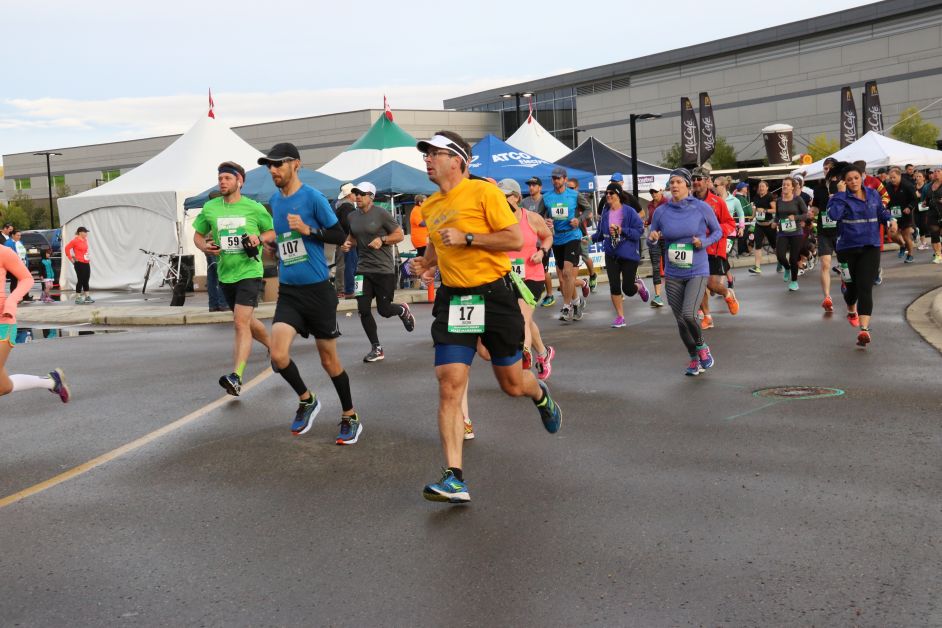 One of Drumheller's premier sporting events appears to be bucking the trend. While many other events are seeing a decline in numbers, often due to the economy, the Dinosaur Valley Half Marathon is seeing strong registration.
The road race, which includes a 5 km family walk and run, a 10k run and a half marathon, is set for Sunday, September 10. There are already 169 registered for the eighth annual race.
"Registration is up above last year so everything is going good," said race director Morgan Syvertsen.
"We just have a great race. I have been talking to people and they make it a point of coming here."
This year's race will follow the same courses as last year's race. Syvertsen explains the routes have been certified by Athletics Canada.
"We spent a day with a court measurer, using special devices, and now everything is exactly the right distance," he explains.
This means that the Dino Half could apply to become a qualifier for other high profile events.
He says one of the reasons for the success of the event is the dedication of the race organizers, and the volunteers leading up to the event and on the day of the event.
"All the ducks are in a row, everyone is committed, we have the volunteers in place …now all we need is really good weather."