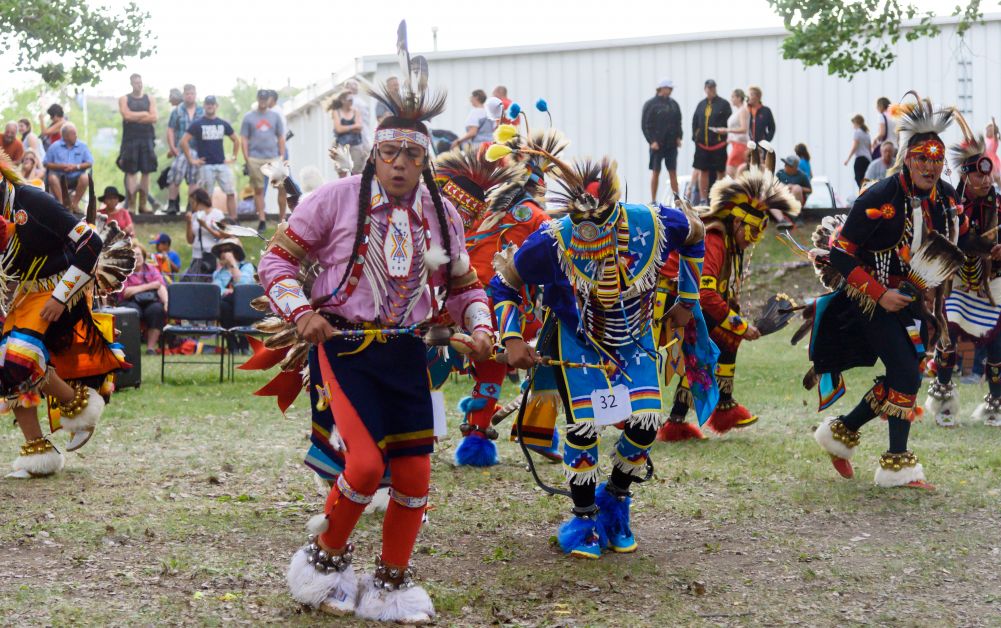 After a successful first year, organizers of the powwow on Canada Day 2017, are getting ready for some Dancing with the Dinosaurs
Mike and Lynn Fabrick of Dry Canyon Collectibles organized a powwow on Canada Day, which was a highlight for many who came out to celebrate Canada's 150th birthday. They have put their noses to the grindstone again this year in organizing Dancing with the Dinosaurs Powwow.
Mike explains that last year there were over 100 dancers, six drum groups and three teepees on the site.
"Participants were very happy and quite excited to be doing it again," said Mike.
This year they are planning to make it bigger and better spreading the events over two days. On June 30, there will be an artisan festival with tents and teepees showcasing indigenous arts. The second day, on July 1, will feature the powwow.
This year the Town of Drumheller has come on board with some support, and adding it to its Canada Day slate. They have also been able to secure some sponsorship.
To help raise funds needed they are holding a silent auction at Dry Canyon Collectibles on Saturday and Sunday, April 21 and 22. They are making an eventful weekend and are planning to have artists at the store and possibly entertainment. Norma DeBernardo of Rare Rides will be doing toonie carriage rides with the proceeds going to the powwow.
Those wishing to donate to the silent auction contact Mike of Lynn Fabrick at 403-334-256. Donations are needed by April 10.