Canadian Badlands Passion Play, an epic story of faith, hope and love,
celebrates its 150th performance during Canada's 150th anniversary
Drumheller, Alberta, -- This season, the Canadian Badlands Passion Play is celebrating both its 150th performance and its 24th year of operation with bold new moves.
With the stunning badlands vista and Canada's largest outdoor theatre stage as its natural canvas, the theatre company is painting an epic new portrayal of the life of Christ.
"This year we are pulling out all the stops to bring a fresh perspective to the story based on the Gospel of Luke," says Executive Director, Vance Neudorf. "Our costume department has created over 300 new costumes. The scenic arts team has built striking new set pieces and our five-member team of directors has utilized an innovative approach that will take our audience inside the world of the character's mind on stage through the process of voice-overs."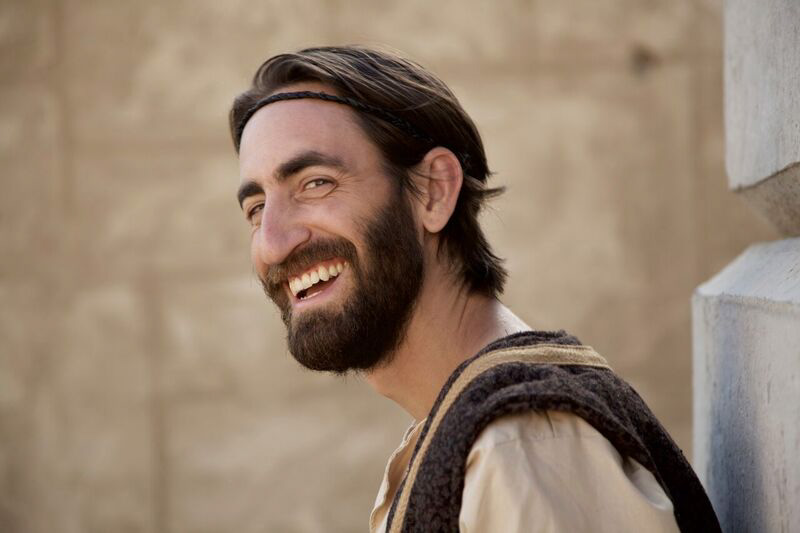 This season, Canadian film and stage actor, Giovanni Mocibob (Pictured above), is assuming the role of Jesus.
According to Artistic Director, Royal Sproule, "We've never had a Jesus quite like this before. Giovanni's portrayal of Jesus brings an intriguing perspective to the traditional story."Mocibob was recently featured in the critically-acclaimed film about human trafficking called She Has A Name.
There are nine performances from July 7th to 23rd and the 150th performance takes place on Sunday, July 9. At that special commemorative performance, there will be a preshow party in the big shade tent featuring free birthday cake and live music by local Alberta singing duo, Lewis & Royal, with special guest fiddler, Keith Hamm.

The schedule for the 9 shows.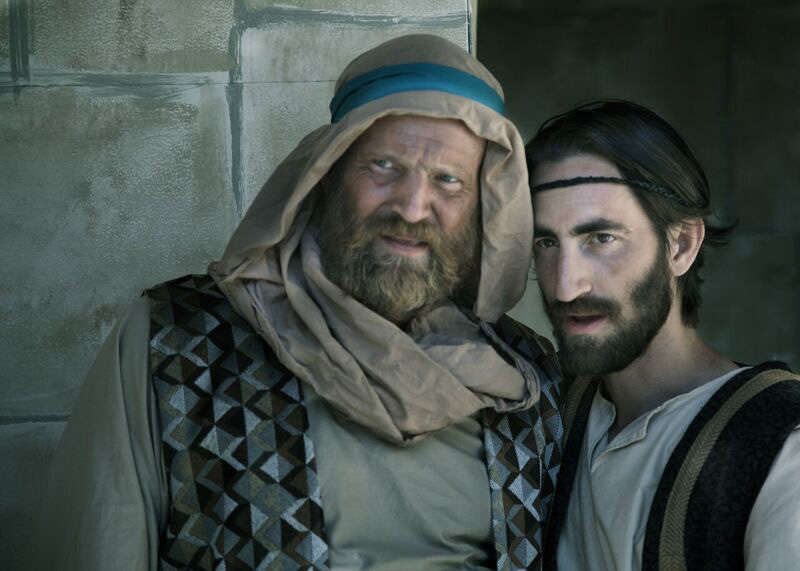 Gene Zacharias (Simon Peter) and Giovanni Mocibob (Jesus) have pivotal roles in 2017 Passion Play. Photo Credit: Royal Sproule
To help celebrate Canada's 150th birthday, the Badlands Amphitheatre is also hosting a huge concert series on August 25 and 26 boasting a proudly Canadian focus. Randy Bachman, Hey Romeo and Charlie Major will all perform during the weekend, along with U.S. favourite, John Michael Montgomery. Tickets are available at BadlandsAmp.com.
Tickets to any of the nine shows from July 7th to 23rd are available online at CanadianPassionPlay.com or by calling 403-823-2001.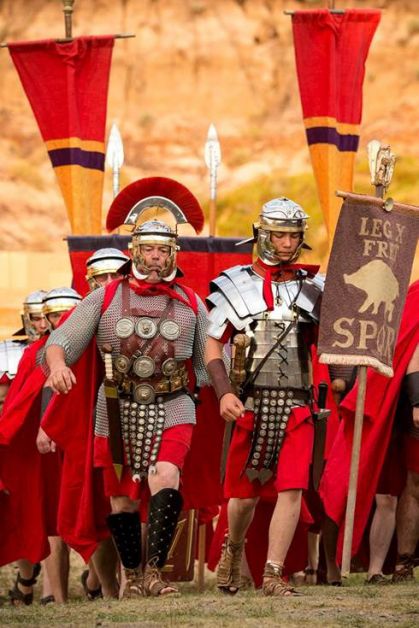 More than 300 new custom fit garments were made for this year's nine performances. Photo Credit: ronnickelphotography.com