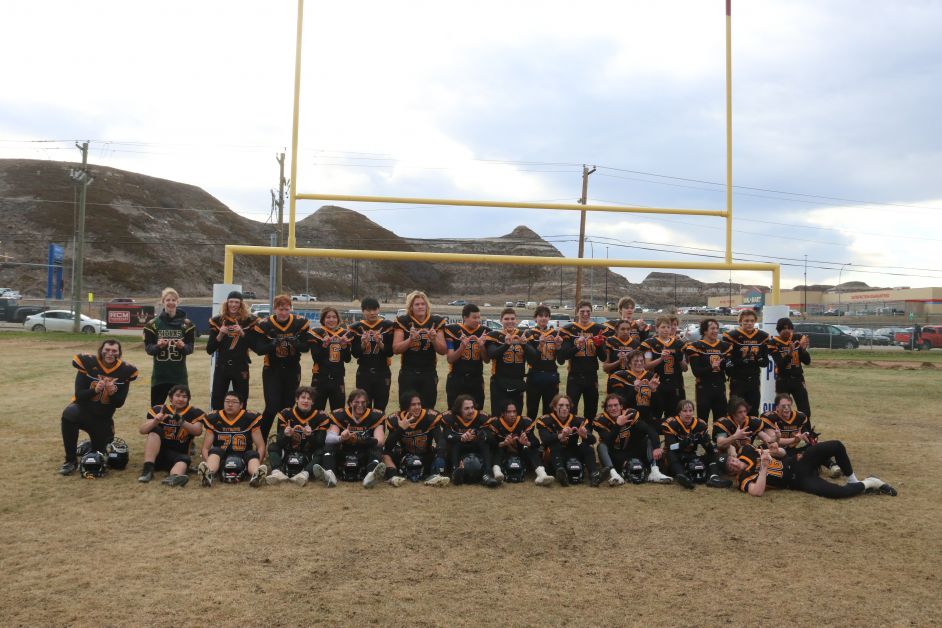 Football fans were treated to excitement as the Senior Titans battled for the chance to represent at the South Finals.
The Titans hosted the Willow Creek Cobras at Don Robertson Field. Within minutes, it looked like the Titans were in control of the game with two quick touchdowns on their initial possessions.
The Cobras didn't back down and clawed their way back into striking distance in the third quarter, with the Titans leading 20-15.
Early in the fourth, the Cobras took a 22-20 lead. Fans felt the tension as both teams failed to get any grip until the last three minutes when quarterback Gavan Cassidy connected with a long pass to Kegan Regis, who ran it in for a touchdown to make the score 27-22. A great punt and even better bounce forced the Cobras to take a knee and start deep in their end. Ultimately, the Titans' defence held strong as they went on to win.
"We knew Claresholm was going to come out and battle to the very last whistle," said Head Coach Ken Fournier. There was a point in that game where their bench got really loud, and they were just going. I think they had an eight-minute drive, and that is tough when they keep moving and getting first downs. We were just trying to have a bend and not break mentality and cycle guys in when we could."
"They gave us one heck of a football game."
With this win, the Titans host the W.R. Myers Rebels of Taber in the South Final. The number 4 ranked Rebels topped the Canmore Wolverines 47-0 in their semifinal.
Coach Fournier hopes the grind-out win will help the Titans' resolve as they march through the postseason.
"At this time of the year when you are in games like that, it just elevates what this game is about, especially today when the field was named the Don Robertson Field, it's just awesome. I knew Don since day one as a bantam player in 1998 all the way up until last year."
The South Final gores at 1 p.m. Saturday, November 18, at Don Robertson Field.