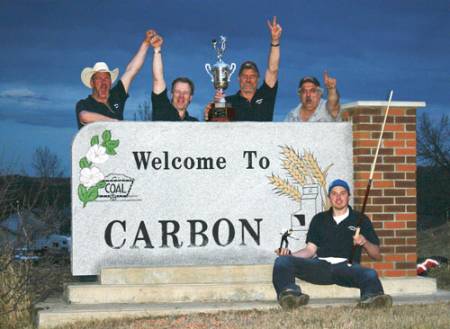 The Crazy Sticks team from the Carbon Hotel brought home the first place in the team event trophy of the Drumheller Pool League Tournament which took place at the Drumheller Inn during the weekend of April 16-18.
Taking the title from the five time defending champions Hi-Octane, the finals were played against the Strokers from Stavros, a new team to enter the tournament this year, and a spin off of Hi-Octane. 
As well as the very coveted trophy, the Crazy Sticks won an all-inclusive house boat holiday to the Shushwap.