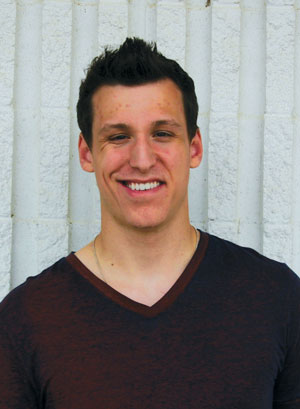 It is going to be a big summer for Tyler Stahl.

    It might be hard pressed to be bigger than last year when he entered the NHL Junior Draft, but this summer he hopes to work a little harder, get a little further and take the next step.
    "Your 19 year-old year is basically your shot for a contract," he said.
    Last year Stahl became the property of the Carolina Hurricanes in the sixth round the NHL draft. This season completed his second full year of junior in the WHL with the Chilliwack Bruins.
     While the team finished in sixth place and was knocked out in the first round of the playoffs, he said his play improved throughout the season.
    "I didn't have the first half of the year I wanted, but in the second half of the year I started playing a lot more minutes and playing the role I wanted to," he said.
    He said the team had a number of injuries, which didn't help their playoff hopes, but it did give him more ice time.  His performance speaks for itself as when injured players returned, he stayed on the ice.
    He finished the season with 10 points and 182 PIM.
    Throughout the season, he has been receiving feedback from his coach and through his coach from the Hurricanes, pointing out areas they would like to see him improve.
    This summer his plans are to continue to train and condition. As a 19-year-old, if he is able to secure a contract, he will be able to start playing minor professional hockey in the AHL instead of playing junior hockey as a 20 year old.
    He says a handful of players can break through from junior to the NHL but that is the exception. The Carolina Hurricanes affiliate team is the Charlotte Checkers of the AHL, not far from the Hurricanes' home base in Raleigh.
     What separates players is how hard they work on the off-season, and Stahl is planning to put the time in this summer.  He is continuing to train at Everybody's Gym in Drumheller and will be heading to Calgary on a regular basis to skate. He will also be attending the Hurricanes' camp. While he will be back with the Bruins, which are relocating to Victoria, next season, his sights are on playing in the minor professional ranks when he is 20. This summer will decide it.