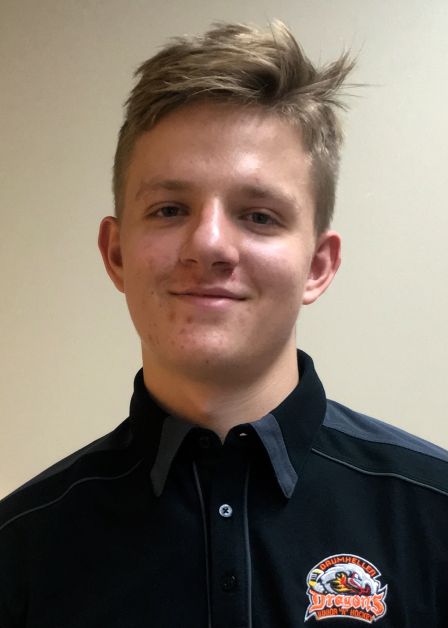 Evgeni Astrouski or as most call him, Gino, has joined Drumheller's junior A hockey team, the Dragons, for the 2016/2017 season.
Gino came from Belarus when he was 15 years old with his mom and dad. They came for Gino to be able to play hockey in Canada. When Gino first moved to Canada two years ago, they lived in Edmonton and he played Midget AAA for Southside Athletic Club in Edmonton until he was drafted onto the Prince Albert Raiders at the end of last season. Gino told the mail that he has only been in Drumheller two weeks.
Gino said, "Canadian hockey is very different than European hockey. It is much faster here and more physical. Because it's a more fast paced game you have to make faster decisions on the ice."
Gino's parents have gone back to Belarus now that Gino is with the Dragons but Gino said he doesn't have any intentions of going back to live in Belarus.
Gino said, "I don't plan on going back to European hockey. I came to Canada to play Canadian hockey."