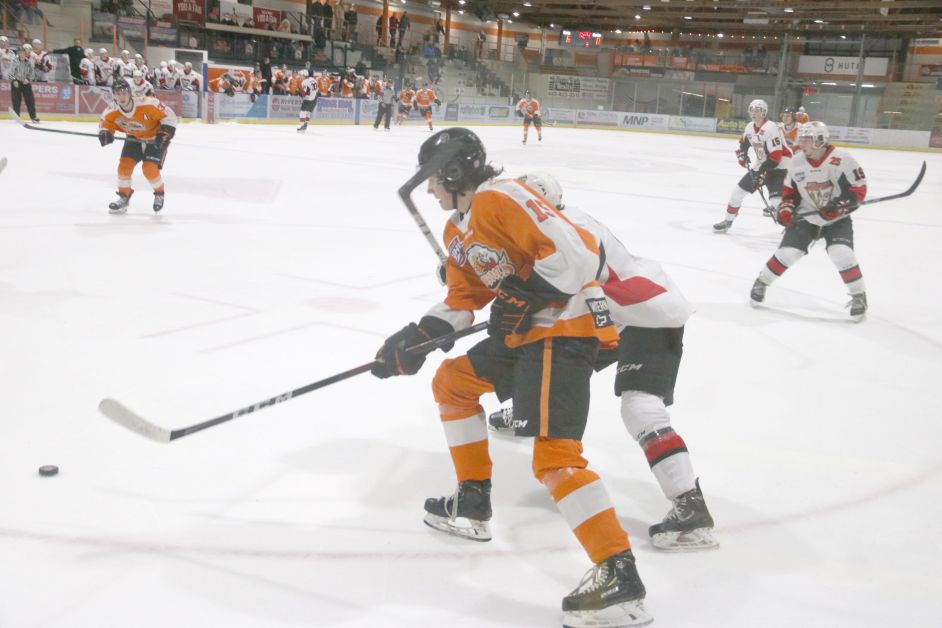 Last week the AJHL announced its 2021-2022 awards finalists, and there are a couple of members of the Drumheller Dragons organization on the list.
The annual awards include Most Valuable Player, Rookie of the Year, Outstanding Defenceman, Top Goaltender, Most Dedicated Player, and Coach of the Year. For the first time, the AJHL will also present a Top Forward Award.
The general managers and coaches of the Alberta Junior Hockey League have selected a pair of finalists from each division through two phases of voting. The award winners will be determined through a final stage of voting and announced after the AJHL regular season.
Myles Hilmans is a finalist for the Don McNabb Memorial Trophy for Most Dedicated Player.
Hilman is playing in his third season as a Drumheller Dragon, and second as captain. The 18-year-old is having his best season yet with 24 goals and 23 assists in 47 games, averaging a point a game. He was a ninth-round pick in the 2018 WHL draft, and the forward has committed to the University of Nebraska-Omaha.
Dragons coach Kevin Hasselberg is a finalist for Coach of the Year. Hasselberg has been head coach and general manager for the Dragons since the 2017-2018 season and last week celebrated his 1,000th game as a junior hockey coach. Prior to leading the Dragons, he coached in Olds and also for the North Battleford North Stars. He has coached almost 270 games for the Dragons.