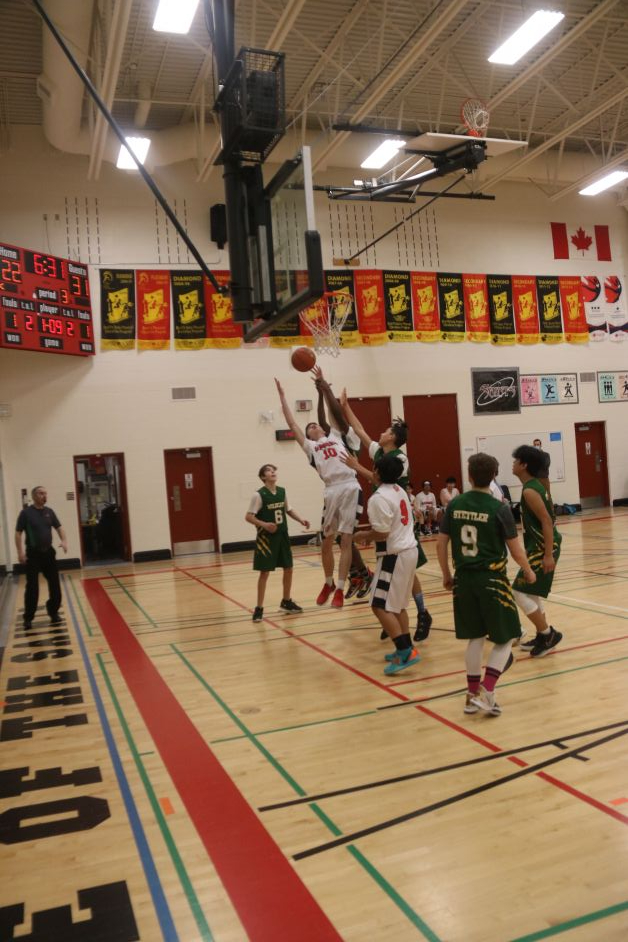 The St. Anthony's Sabres Junior Varsity basketball team hosted a tournament and came home with a bronze medal.
The school hosted the 17th Annual Sabres Invitational tournament on Thursday, January 27. They invited Stettler, Didsbury, and Bashaw.
The Sabres came out strong in their first game versus Stettler, and by half time were within striking distance. The Sabres lost one of their starters, and Stettler pulled ahead for the win.
This put the Sabres on to play Bashaw for third place, and they rose to the occasion, winning 39-37 in a thrilling finish. With just 0.6 seconds St.Anthony's fouled, sending Bashaw to the line. The player missed the first shot. In an attempt to play the rebound on the second, he shot for the rim. He hit the rim, but was not able to make a play.
Stettler went on to win the championship with a 56-37 result over Didsbury.
The Junior Varsity Sabres have more season ahead in league play.