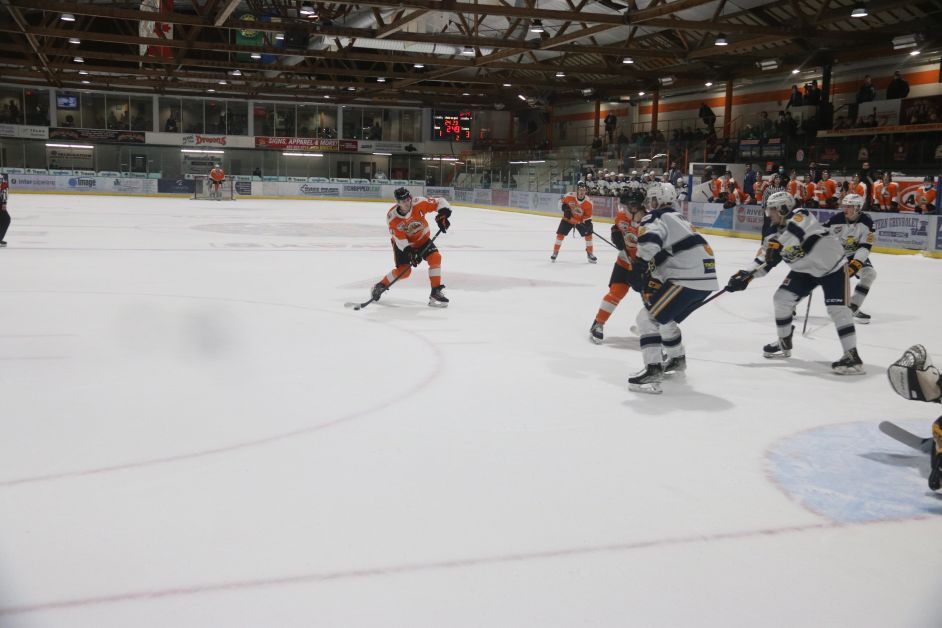 The Dragons started the week out strong but fell to two northern teams during their homestand over the weekend.
The Dragons were in Calgary on Tuesday, December 7 to take on the Calgary Canucks. Two early powerplays put the Dragons up, with goals from Griffin Asham-Moroz and Luke Fennig. Calgary scored one but Sam Lozinski added one more to put the Dragons up 3-1. Asham-Moroz added one in the second period, and Myles Hilman added another in the third. Calgary answered back one more time, but the Dragons went on to a 5-2 win.
On Friday, December 10, the Dragons were back on home ice to take on the Spruce Grove Saints. After a scoreless first period, despite the Dragons outshooting the Saints 14-6, Spruce Grove went ahead with three goals within 10 minutes of the second period, Grayson Dietrich and Carter Belitski each capitalized on power plays, but the Dragons continued to trail 4-2 after two periods.
Hillman added a powerplay goal less than six minutes into the third period, but the Saints added an empty netter as the clock dwindled, and capped it off with another to make it 6-3 Saints.
On Saturday, December 11, the Dragons hosted the Sherwood Park Crusaders and found themselves down a goal after one period. Hillman tied it up on the powerplay just 50 seconds into the second period, but the Crusaders continued to chip away, leaving with a 4-1 win.
It will be another busy week for the Dragons, heading to Camrose on Tuesday, December 14 to take on the Kodiaks. They are back home on Friday December 17 to play the Okotoks Oilers, before finishing their December schedule on Saturday, December 18 in Brooks.