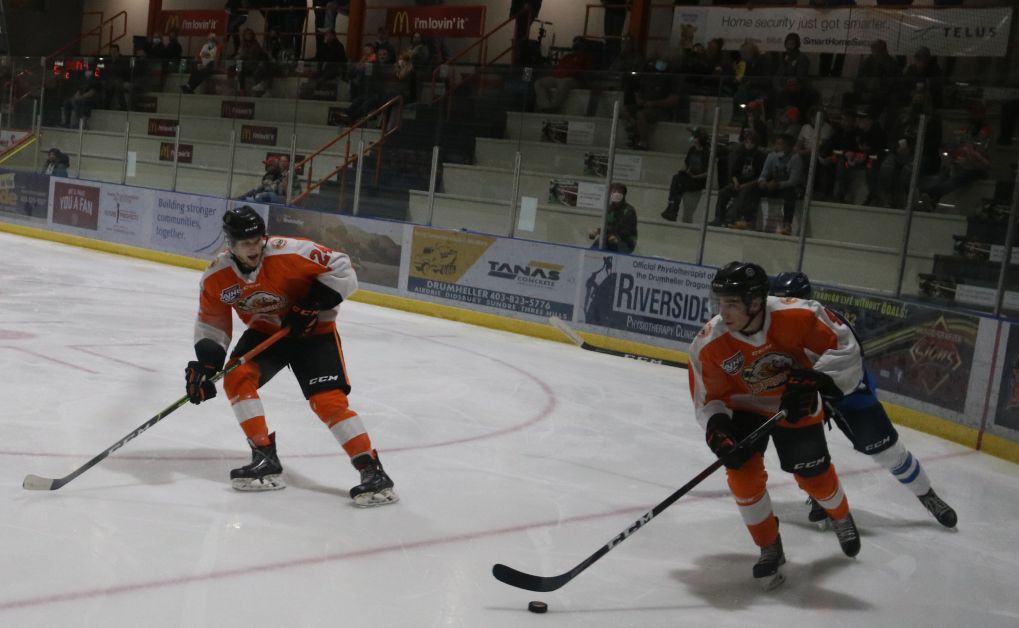 The Dragons split over the weekend with a loss to the Sherwood Park Crusaders but regrouped to top the Olds Grizzlys with an overtime win.
The Dragons were on the road this weekend, and Friday, November 26, they were in Sherwood Park to take on the Crusaders.
The Crusaders jumped out right away and by the end of the first period they were up by three goals, the Dragons outshot the Crusaders 30-27, but Sherwood Park added two more as they shut out the Dragons 5-0.
On Saturday, November 27, they were in Olds to take on the Grizzlys. The Grizzlys scored first with 27 seconds left in the first period. The Dragons quickly tied it up with just four seconds left in the first with a goal from Griffin Asham-Moroz.
Just 38 seconds into the second period, Luke Fennig put the Dragons up. He scored his second at the 9:47 mark, but Olds drew closer with a goal, just 13 seconds later. The Grizzlys tied it at three with a goal at 3:14 into the third period and held on for overtime. Just 3:41 into the extra period Ty Daneault scored his 10th goal as a Dragon for the win. Dragons Outshot the Grizzlys 44-21.
The Dragons hosted the Canmore Eagles on Tuesday, November 30, results not available at press time. This Saturday, they host the Olds Grizzlys, and then on Tuesday, December 7, they travel to Calgary to play the Canucks.