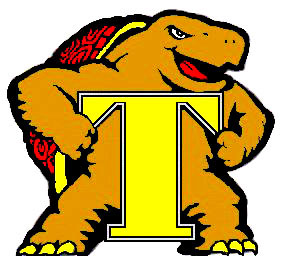 The Peewee Terrapins finished league play with a convincing win over Lacombe as they head into playoffs.
The Terrapins hosted Lacombe on Saturday afternoon, October 9 at home and led the whole way as they cruised to a 55-6 win. This was a good win after coming off their first defeat of the season.
"We were coming off the first loss of the year, so the whole team, offence, and defence came out aggressive and focused. We had a good lead by half time, and we sort of cruised after that," said coach Brad Iverson.
"We have three really good running backs that can all score on any given play."
The Terrapins have been having a strong season and had a chance to go undefeated, but fell to the Red Deer Hornets, who are now sporting an untarnished record.
Because of their successful season, the team received a bye to the semi-final round and will not be playing this coming weekend.
The team will face The Red Deer Steelers in the first round, a team they already beat in their outing.
"We did pretty good against them," said Coach Iverson.
He says they will be working on cleaning up their game in the coming weeks to prepare for the playoffs.
"We'll be adding some new plays that will help us be more successful against the Red Deer teams," said Iverson.