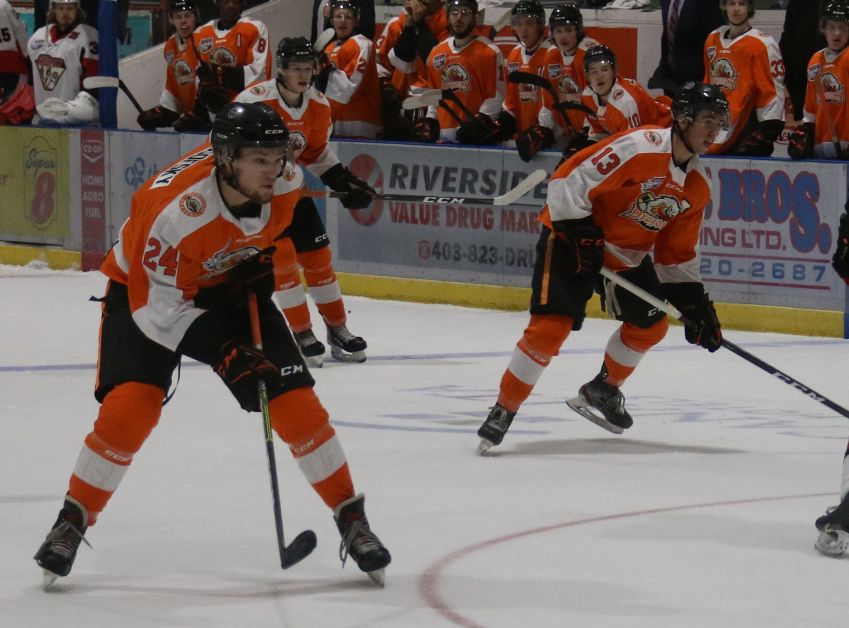 The Dragons were in action in Brooks last week participating in the AJHL showcase. They came home Sunday afternoon with a win and a loss.
On Thursday, September 30, the Dragons took on Grande Prairie for the first time this season. The Dragons came out on fire, and outshot the Storm 13-5, and went up 2-0 in the first period with goals from Carter Belitski and Sam Simard. They kept the pressure up in the second as Belitski scored his second and then Sam Lozinski connected on the powerplay. The Storm scored at the 5:13 mark of the third period, but that is all they could muster.
Will Christian scored on the empty net with 1:19 left for the Dragons as they cruised to a 5-1 win.
The Dragons weren't back on the ice until Sunday, October 3, when they took on the Sherwood Park Crusaders.
After a scoreless first period, the Crusaders struck 45 seconds into the second period. The Dragons evened it up quickly with a goal by Cyle Clayton, and then Will Christian and Hayden Prosofsky put the Dragons up 3-1. By the end of the period, however, the Crusaders had tied it back up.
Grayson Dietrich put the dragons up 4-3 about five minutes into the third period, but the Crusaders tied it back up, sending the game to a shoot-out, where Sherwood Park earned the 5-4 win.
This Wednesday, October 6, the Dragons are in Calgary to take on the Canucks and on Friday are home to host the Okotoks Oilers.