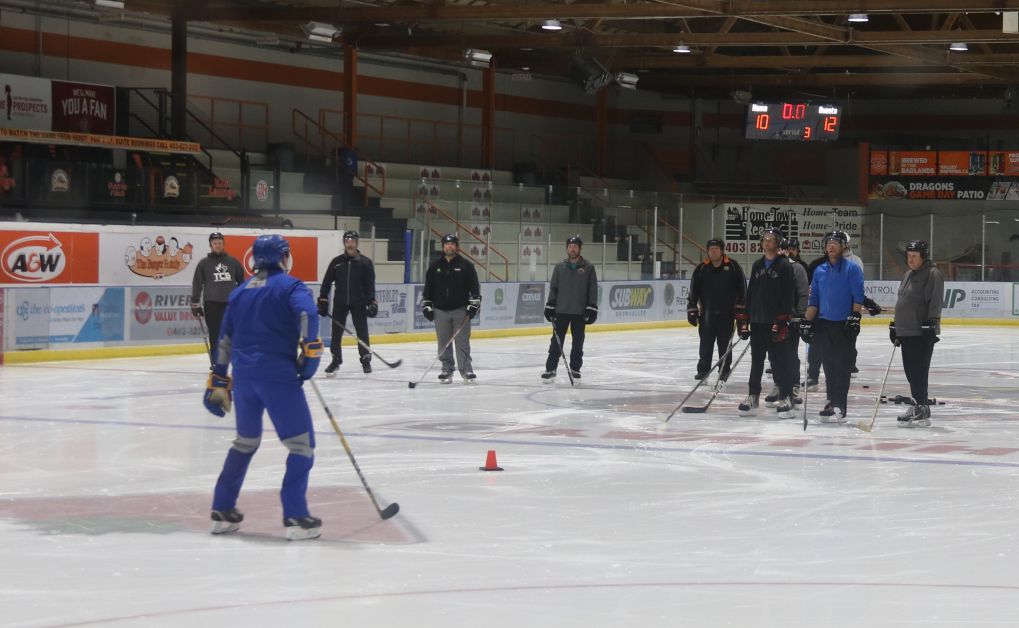 Drumheller Minor Hockey is back on the ice for the season.
Drumheller Minor Hockey president Keith Poole tells the Mail, evaluations are complete, teams are set up and they are playing exhibition games.
He says even with the fourth wave of COVID registration this season was strong.
"This year we have two U11 teams, and this is the first year we have had two U13 teams for quite some time, so we have seen an increase," said Poole, adding they have two teams for the remaining younger squads, and are close to capacity for the remaining teams.
With COVID-19, Drumheller Minor Hockey has to adhere to the current protocols with the restriction exemption program. Anyone 12 and over are required to provide proof of vaccination or a negative privately paid for COVID test to enter the arena. Masking is still required.
For participants 12-17 years of age, who are not vaccinated but participating in organized sport or recreation, they do not need to provide proof of vaccination, but cannot join as a spectator inside the facility before their ice time.