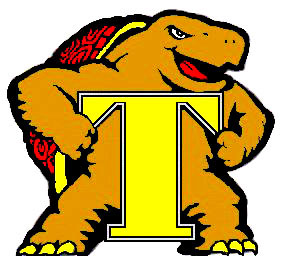 The Drumheller Peewee Terrapins are undefeated so far this season, after dealing a crushing blow to the Strathmore Badgers on Saturday, September 25.
The Terps were on the road Saturday and found themselves in a situation where they were dominating, leading 44-0. The game was called early.
"They had a short bench and had a couple of injuries, so they called the game at that point," said coach Brad Iverson.
"We have dedicated kids, and we have better numbers, we are up to 30 now. We have a few really good athletes that can really run the ball."
Along with the offence, Iverson says the defence is holding true as well.
"They have progressed a lot over the last few weeks, they had some solid tackles," he said.
This win comes after their home field drubbing of Strathmore the previous week, 55-6, and gives them a 4-0 record.
"From what I gather a little bit, I think we should have a shot at going undefeated," he said.
He is very happy with the team's progress.
"From what I understand, three years ago, we had 11 players… and now we are up to 30, and some of our standouts, last season was their first year, and now they are in their second," he said.
This coming weekend the Terrapins are in Red Deer to take on a strong squad.
Our next game versus the Red Deer Hornets should be our biggest test as they are also undefeated," said Iverson.