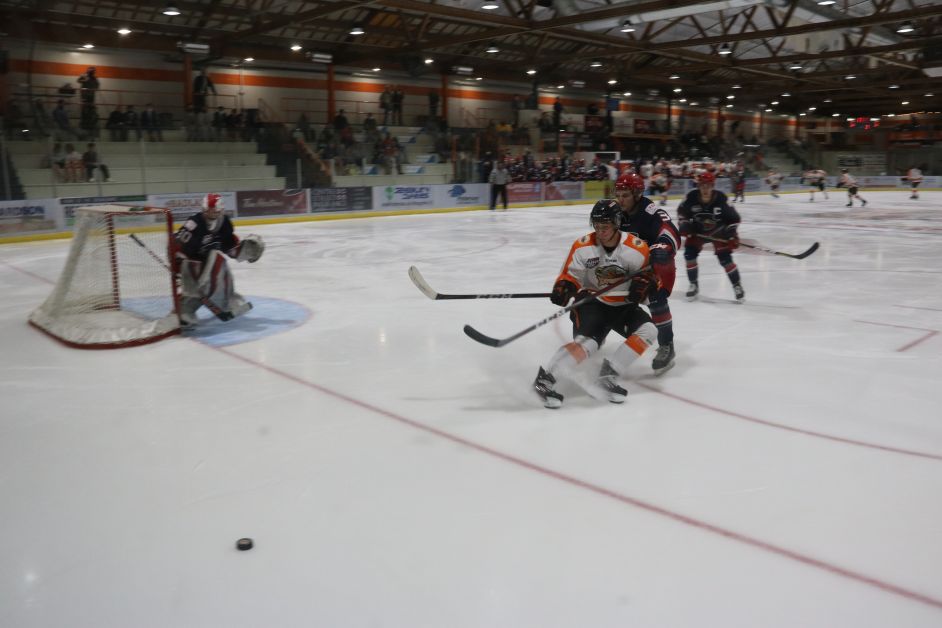 It has been a long time coming, but the Dragons are back on the ice and fans are lapping it up.
Last week the Dragons completed its main camp, and just like that, the exhibition season started.
The Dragons began the exhibition season on the road and were in the Grant Fuhr Arena in Spruce Grove to take on the Saints, on Thursday, September 2.
The Saints went up three goals before the Dragons, despite outshooting them, found the net. Carter Belitski put the Dragons on the scoreboard midway through the second period. Grayson Dietrich found the net with less than three minutes left, but the Dragons fell 4-2. Dragons outshot the Saints 45-21.
On Saturday, September 4, the Dragons were in Brooks to take on the Bandits, who are always a tall order. The Bandits went up 5-0 after two periods. Just 21 seconds into the third period, Kiano Robinson put the Dragons on the scoreboard. This was followed up by Dietrich two minutes later, but that was all the Dragons could muster, falling 7-2.
On Sunday, September 5, the Dragons were finally on home ice for a rematch with the Bandits. This time the Dragons brought the action, as Ty Daneault scored just 1:47 in. Brooks answered back, but Dietrich evened it up again. The Bandits scored two more and ended the period up 3-2.
Myles Hilman tied the game four and a half minutes into the second period, and Hayden Prosofsky put the Dragons up 4-3. The Bandits scored two more and the Dragons scored two more. Daneault scored his second of the game, followed by Prosofsky's second, to end the second period up 6-5.
The Bandits scored with 58 seconds left in the third perod to force overtime. Robinson scored 1:43 into extra time to take the Dragons' first win of the exhibition season.
The Dragons are on the road this Wednesday, September 8 to take on the Olds Grizzlys, and then Friday, September 10 are in Calgary.
On Saturday, September 11, they are back home for their final exhibition game versus the Canucks.