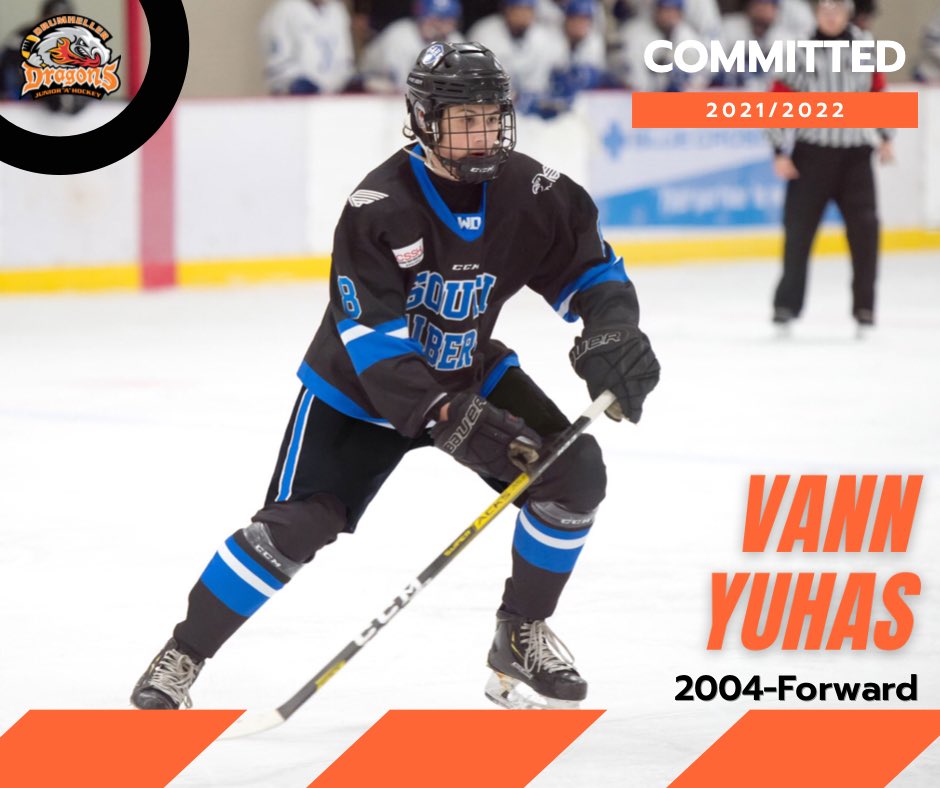 The Dragons are tapping into the power of a Hurricane for some offense in the coming season, with its most recent signing.
The Dragons announced on February 4 they have signed Van Yuhas for the 2021-2022 season. Originally from Medicine Hat, the 16-year-old forward brings with him scoring potential.
Yuhas played for the AAA U16 Lethbridge Hurricanes in 2019-2020, where he had 29 goals and 25 assists in 35 games. This season he played with the Southern Alberta Hockey Academy (SAHA) U18 Prep Team, where he had seven assists in six games.
"Vann's determination on and off the ice makes him an exceptional student-athlete. We are very proud to see Vann's hard work with the academy paying off," noted a statement from the SAHA.