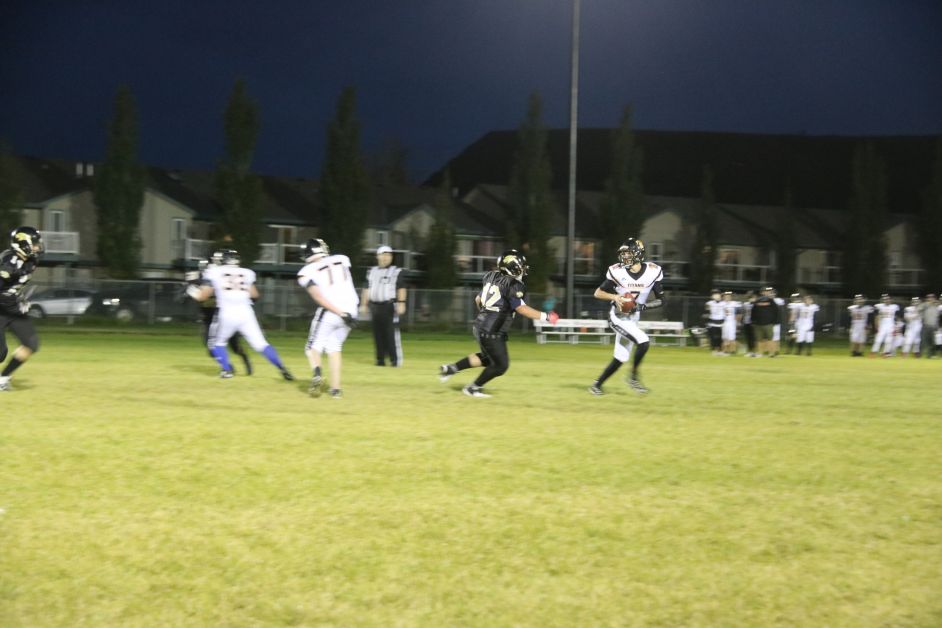 The Titans are still hoping to get on the field this spring.
Drumheller Community Football Association held their Annual General Meeting via video conference on Tuesday, January 19.
At the meeting, Karie Drouin was named president after Holly Laffin stepped down. Deb Sattler is vice president, Lydia Natiuk remained as treasurer, secretary is now Tamara Perry.
Senior Titans head coach Ken Fournier says there are still many ways to volunteer for the board.
Bantam coach Thomas Laffin stepped down from coaching. So the Titans are on the lookout for a new coach.
"Thomas has put in eight great years with us and has been one of our best volunteers," said Fournier. "We were lucky to have him for as long as we did."
Coach Fournier says they are aiming to start practice again come March 15, if provincial restrictions allow.
"We have a set of guidelines from Football Alberta, and of course, we will follow them."
They are hoping to have a spring season for the senior team to allow the Grade 12 players to get back on the field before their high school career is up. He says they are looking at playing full games and are working on organizing a league with Tier IV teams in Southern Alberta. After that, they intended to continue with the regular season come fall.
"We are going to try and do everything we can, we just want to get on the grass," said Fournier.
He said if someone is interested in coaching at any level, or to volunteer to serve with the board, they can contact Drumheller Community Football through the Drumheller Titans Facebook page or at www.drumhellerfootball.com.