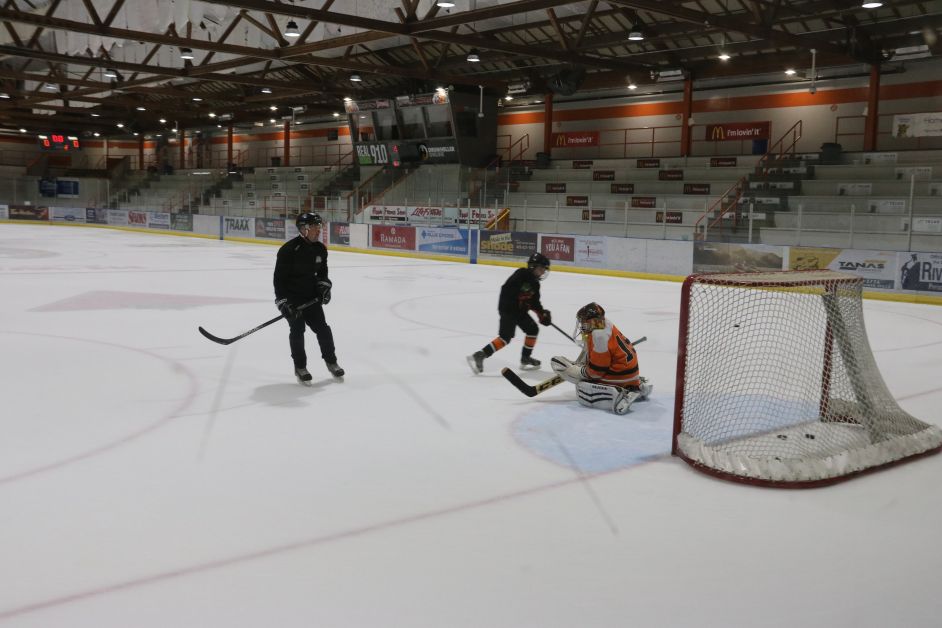 With COVID-19 restrictions hockey players are still not able to get back on the ice, and this week Hockey Alberta announced provincial championships have been cancelled.
With the uncertainty because of COVID-19, Hockey Alberta has decided to cancel all tournaments for the 2021 Hockey Alberta Championships. They will not be rescheduled for the 2021 season.
This comes after the Alberta Government extended restrictions for an additional two weeks, including halting organized sports.
"This decision has been made with the safety of all our members and participants in mind. Within the current environment in Alberta related to COVID-19, hosting tournaments will likely not be possible, and making this decision now will ensure members do not waste time, money, and other resources in planning to host tournaments," states a press release.
Drumheller Minor Hockey posted on their Facebook page, due to the extended restrictions, they are pushing their potential restart date to January 23.
Hockey Alberta notes it will continue to work with government officials to develop a plan to allow teams to return to practice and gameplay. They are also working with league representatives throughout the province to salvage the remaining season.
"Establishing the meaningful competition that is required to identify and move Teams from League play into Playoffs will not be easy. However, as we return to play this season, Leagues will have the ability to still find ways to determine a champion. Hockey Alberta remains optimistic that we can regroup and host the 2022 Hockey Alberta Provincial Championships," the release states.