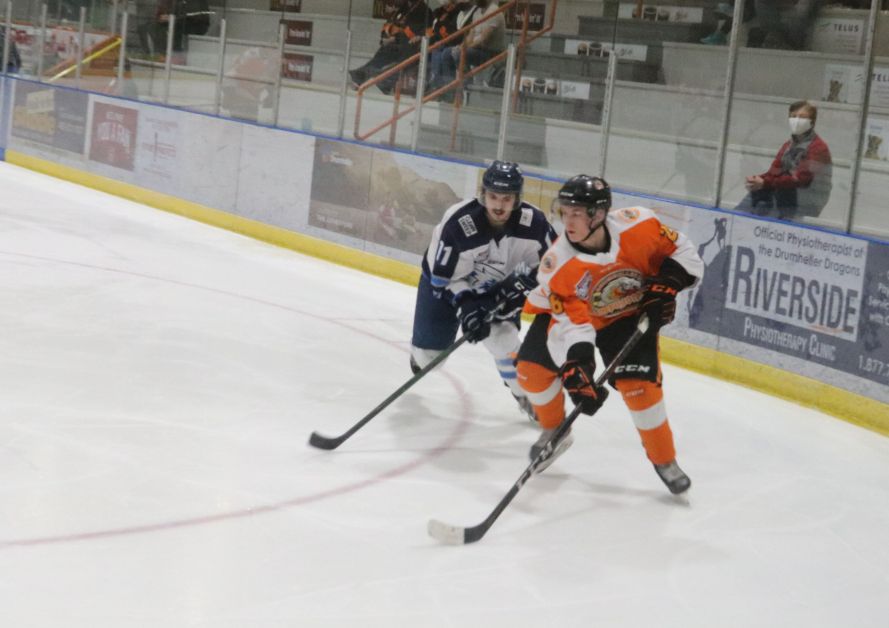 With the AJHL Hockey season on hold, the Dragons won't be resting on their laurels.
On November 25, the league announced it would be pausing the season until existing limitations are lifted, and players can safely return. This came after the province introduced safety measures due to rising rates of COVID-19.
Dragons coach Kevin Hasselberg says the players, for the most part, have headed home to wait out the break, but he says they will be busy.
"We have a very committed group of players who are not afraid to work, so under the circumstances, you have to be creative in your training, whether it is in your own house or outside. If you have the luxury of having one-on-one training, which is allowed, you can use this resource," he said. "At the end of the day, it is about keeping the dream alive and pushing forward by any means possible to develop. Our players are doing that, our staff is doing what we can to assist that process."
It has been a tough year for all sports. The Dragons have had a handful of exhibition games, and only two regular-season games before they were on hiatus. During this time, there were limits on spectators allowed to see them play.
"It is a great group, I can't wait for the community to fully embrace them. They really haven't got the chance to get to know them with the limited attendance numbers and all the restrictions," said Hasselberg. "I am very confident and positive the community is going to love this group of players and appreciate them and in turn, the players are certainly going to do their part to win over that trust and do everything they can to provide an entertainment value to the community."
The AJHL Board of governors is planning to reconvene on December 19 to determine a timeline and updated protocols for return to play.
"The regulations are in place to keep us safe, and at the end of the day, we just want to get through this and get back to normal as soon as possible," said Hasselberg.