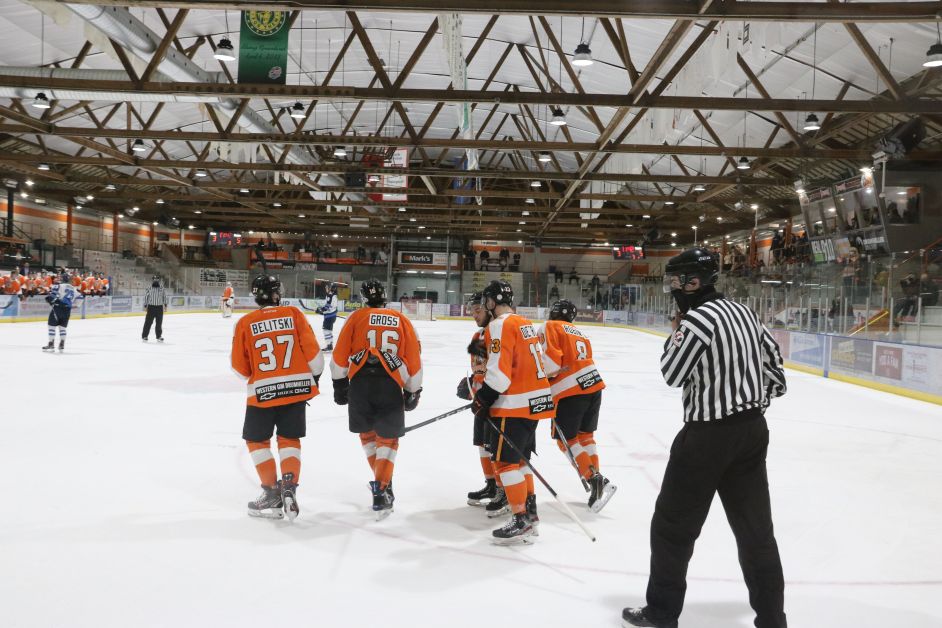 It will be a little longer until fans will get the chance to see the Dragons on the ice.
Already the Dragons' season was halted when a member of the Canmore Eagles tested positive, and a couple of days later the AJHL announced the Dragons had a case of COVID -19.
Now the league has pressed pause on the season due to the new Alberta Government restrictions.
"As a result of Provincial restrictions announced on November 24, the AJHL season is on pause until existing limitations are lifted and we are permitted to safely return. The AJHL Board of Governors will reconvene on December 19, 2020 to determine a timeline and updated protocols for return to play," the league stated on its website.
The Mail reported in last week's edition there has been cases of COVID-19 discovered on a number of different squads including the Dragons, the Okotoks Oilers, and the Calgary Canucks. After an initial report of a case on the Canmore Eagles announced on November 19, CBC has since reported there are 16 members of the team who have tested positive
The first case in the AJHL was a member of the Whitecourt Wolverines, announced on the league's Twitter page on November 4.