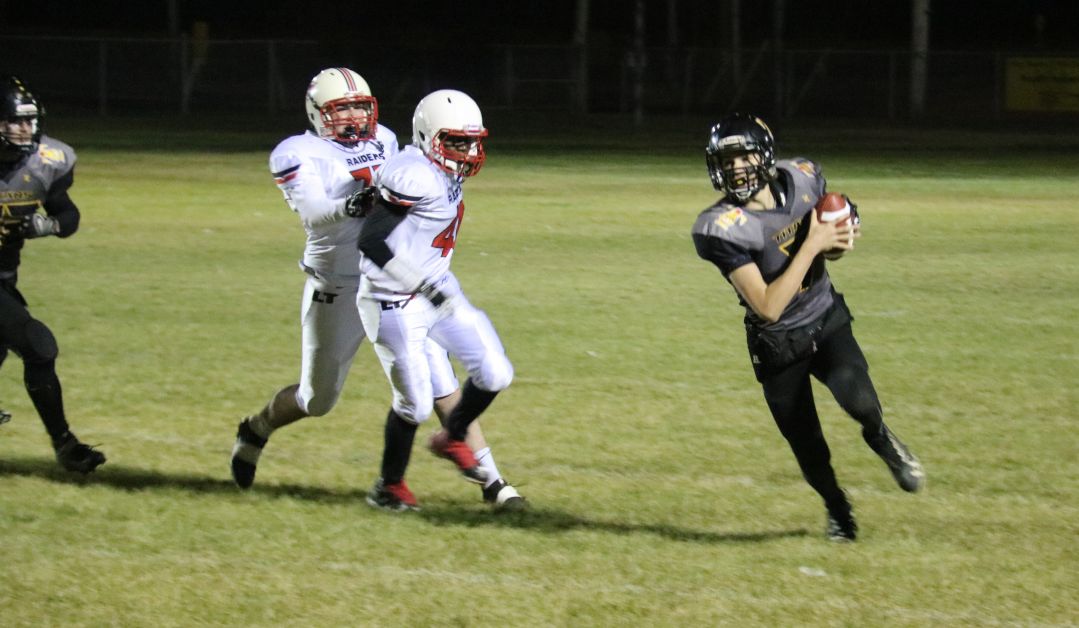 The Senior Titans are now 7-0 and have moved into the third spot in the province after another coming performance last Friday night.
The Titans hosted the Lindsay Thurber Raiders under Friday Night Lights on October 18. Lindsay Thurber plays in a separate league at the tier 1 level. The Titans didn't know what to expect.
"This was the first time we played them at the senior level. It was a good game. We knew they had a big running back and they throw the ball side to side, so we prepared for that," said Coach Fournier.
The Titans stood tall and won 25-14.
As always Coach Fournier says it is a work in progress with areas they still need to work on, but "we are heading in the right direction."
The Titans are now in the final stretch of the season. This week they have a bye, before they face either Olds or Canmore for the league championship.
"Having a bye week at this time of year isn't really what I'd like. We do have some guys waiting to get back into the line-up with injuries so that will help and get everyone fresh and ready, but at the same time I prefer to be battle-tested," said Fournier.
He adds they are looking to possibly get a mid-week scrimmage to prepare the team.
This coming weekend Canmore and Olds will be playing off, and coach Fournier expects Canmore will come out of the contest victorious. So far this season, the Titans have topped Canmore in both outings, but both were close games.
"When you play a team that many times in a year it gets frustrating preparing for each other because you kind of know what to expect. The way you play them early in the season isn't necessarily how you play them later on in the year," he said. "So we will have a new game plan from the get-go, so next time we play them they will be seeing something different from us."
If the Titans win the league the provincial regional finals are November 16 and the Alberta Bowl Provincial Finals is on Saturday, November 23. It will be played at Comet Stadium in Raymond.