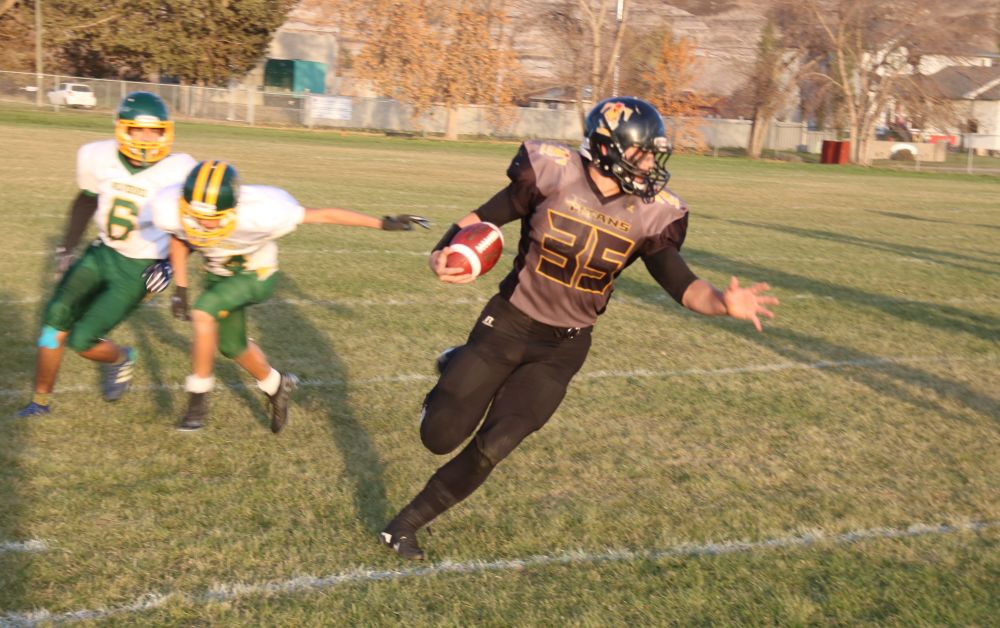 It was a great Thanksgiving weekend for football in Drumheller, as the senior Titans extended their season record to 6-0 at home in a late afternoon game Saturday.
The seniors beat the defending provincial champions Canmore Wolverines in a close 14-6 game on October 12, closing out a day which saw the bantams take the field in the morning and the Terrapins in the early afternoon.
After the game, coach Tyson Powell said it was a tough match for both teams which saw a lot of TItans out with injuries.
"We've been coming together as a team real well. Everyone is using the family mentality to bust it out," says Powell.
"This was a little rougher game for us, but our defence is good and always clicking on the right spots. With the big play capability for us, it's huge. Canmore is always a good team to come out and play so you got to respect them."
While the seniors managed to take down the provincial champs, the team isn't taking the season for granted as they near playoffs in the coming weeks and have their own provincial championship in mind.
"That's always the goal," says Powell. "Every year is kinda special, but we got a great group of guys who I think has what it takes."
With the win, the seniors move up to fourth in the Football Alberta Tier 4 school power rankings. The seniors will be hosting Lindsay Thurber of Red Deer this Friday, October 18 at 7 p.m.